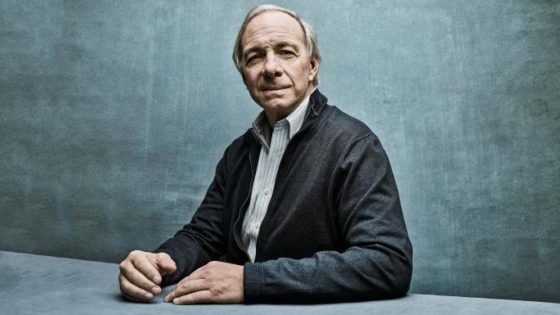 Ray Dalio, the hedge fund founder of the $150 billion Bridgewater Associates says that he sees a "significant risk" of an economic recession occurring in 2020. Dalio also says that when the next recession hits, the Federal Reserve and the ruling class will be powerless to stop it.
"Where we are in the later [economic] cycle and the inability of central banks to ease as much, that's the cauldron that will define 2019 and 2020," said Dalio, co-CIO, and co-chairman of Bridgewater Associates. Bond yields are signaling the Federal Reserve should not increase interest rates anymore, Dalio added in the interview at the World Economic Forum in Davos, Switzerland. "If it rises faster than that, I think we're going to have another problem."
The Fed, after its fourth interest hike of 2018 in December, had signaled two more rate increases for 2019. However, Fed Chairman Jerome Powell earlier this month said central bankers will be "patient" given continued muted inflation.  "I think there is the possibility that you extend the equilibrium in a certain way where you have an easier monetary policy … and you grow in a fairly slower way and that you don't have a classic recession for a while," Dalio said. That means that the recession could be pushed back if the Fed decides to lay off of more interest rate hikes in the near future.
CNBC reported that Dalio said earlier Tuesday during a Davos panel discussion that "the next downturn in the economy worries me the most." He also said he's concerned about "greater political and social antagonism" around the globe.
If a recession hits in 2020. that gives all a fair amount of warning.  The time to get your finances prepared for the economy taking a turn from the worse is now.  If you would like to prepare for an economic recession, one that experts agree will be worse than the 2008 Great Recession, the best thing you can do is dramatically pay down your debts and save money.
https://www.shtfplan.com/headline-news/how-prepare-for-an-economic-downturn-go-debt-free-in-2019_01032019
Turing a catastrophe, such as a recession, into an inconvenience is simply a matter of having a prepper's mindset as opposed to a victim mindset. If you're having trouble beginning, consider reading The Prepper's Blueprint by Tess Pennington.  It's an expertly written book laying out an easy to follow guide to help get you through any disaster.