This article was contributed by Tom Beck with Portfolio Wealth Global.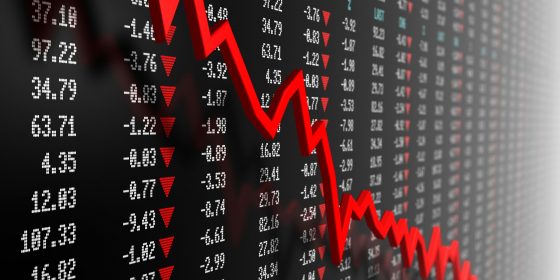 Last week I published SEVERAL ALERTS about my BEARISH STANCE on stocks, and they've gone down ever since.
I'll say it now as I did back then, for a stimulus plan to work, we need to see REAL SIGNS of a recovery. Billionaires LOVE TO bet on stocks when they know the FED is right behind, but they're NOT STUPID and neither are we.
The re-opening isn't as simple as announcing that everyone should get back to their desks; that may be the reality in CENTRIC-CHINA, where the population is treated as sub-human, but not where people know their rights and have a culture of freedom.
Sometimes, the slow processes of democracy aren't as efficient as ordering and receiving full submissiveness from the citizenry, but HAVING RIGHTS works in the long-term, while ruling by fear ALWAYS FAILS, whether immediately or in a few years' time.
The foundation of sustainable countries is LIMITED GOVERNMENT, not an all-powerful one.
This chart got my attention and is RAISING EYEBROWS, since the Norwegian sovereign wealth fund doesn't do MUCH SELLING, historically.
On Twitter, JUST RECENTLY, President Trump WENT TO WORK, defending the price of America's stock market.
This was in response to the remarks made by Sam Zell (real estate billionaire), David Tepper (billionaire owner of the Carolina Panthers), Stanley Druckenmiller (legendary trader partner of George Soros), Ray Dalio (who needs no introduction), James Gorman (CEO of Morgan Stanley), Jim Chanos (best SHORT-SELLER in history) and several other POWERBROKERS, who are telling us the markets are SEVERELY overvalued.
In response, Trump tweeted this: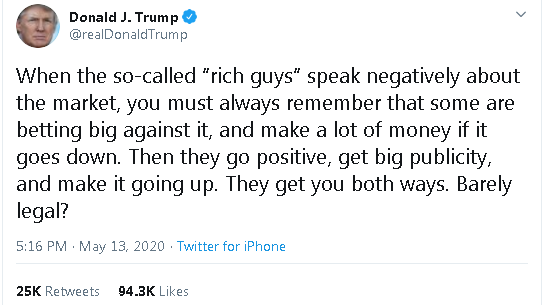 I agree that gurus can MOVE MARKETS with mere words, but in my opinion, THEY'RE RIGHT, even if Donald wants the market comeback on his watch, right before elections.
Here's the bottom line: MARKETS aren't cheap and offer limited upside.
On the flip side, gold stocks are SOARING.
In today's world, it takes TWO DECADES to take a mineral discovery into production. The reason this is SUPER-IMPORTANT is that if we're in a bull market for gold, which we are, there's a 1-to-4-year window in which FORTUNES are made; the boom cycle.
We've ENTERED this window since other sectors LOOK BAD compared to gold.
EXCLUSIVE REPORTS, Featured In This Article and in Others, Which Are Considered ESSENTIAL READING: