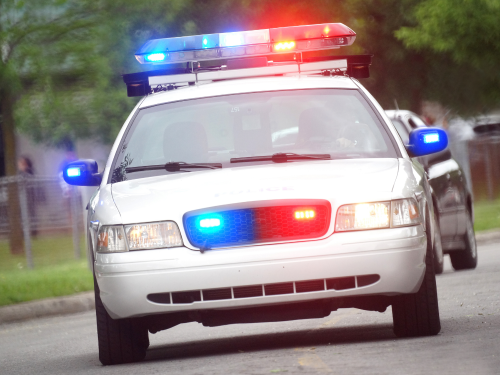 There's a big divide between urban liberals and rural conservatives when it comes to gun rights, and there's a very simple reason why. In rural areas, a gun has many different uses. Aside from self-defense, they can also be used for hunting, putting down injured livestock, and culling pests and predators. Plus, there are a lot more opportunities to shoot firearms recreationally in the countryside.
People who live in cities however, don't have as much respect for firearms, because they don't need them nearly as much. In the city, the only reason you'll need a gun is for self-defense, and even then it doesn't seem very important to most urban dwellers. After all, why would you need a gun to protect yourself in a densely populated area, where a phone call can bring the police to your door in a few minutes? Life in the city is very different from life in the countryside, where it'll probably take a half hour or longer for the police to show up at your front door.
So is it any wonder why urban liberals don't respect gun rights? They simply don't think that they need guns. In their minds, the only justifiably reason to own a gun is negated by the fact that they can have an armed professional arrive at their home within a few minutes.
Unfortunately, they are very wrong about that assumption, because in many cities it can take the police a really long time to properly respond to a 911 call. That's what happened to this Dallas resident, who was recently robbed at gunpoint in his home after his wife left for the airport.
It was about 6:40 a.m. on April 26 when Jamie heard the back door open. Then he heard the footsteps. Jamie called out, asking who was there.

A voice responded, "It's the cops." He immediately knew that couldn't be true.

Two men came into his bedroom. One of them did all the talking. He held a gun to Jamie's head for almost the entire time they were in the house.

They ransacked the room. They took his phone, car keys, house keys, wallet, and other electronics.

As they were leaving, the man told him to count to 100.

"I had gotten to seven or eight and it was almost like he had lost interest," Jamie says. "He said, 'Don't you get up until I'm gone.'"
After the men left, Jamie fled to his neighbors house to call 911. Unfortunately, it took the police an hour and 27 minutes to show up. It took them so long to respond, that his wife had time to come back home from the airport. As he waited, he called 911 multiple times in an attempt to find out what was taking so long.
"They would say, 'Well, are they still in the house?'" he says. "I said, 'No but the guy put a gun to my head. What if he's still around here somewhere?' Every time we were told, 'Well, we don't have anyone to send out. We're shorthanded.'"
So why did it take the police so long to respond? It turns out that hundreds of police officers have left the Dallas Police Department in recent months. And since the robbery was no longer in progress, Jamie's call was no longer a top priority.
Dallas PD so far is meeting its eight-minute goal of responding to Priority 1 calls. Those include things like murders and robberies in progress.

But for Priority 2 calls – calls like Jamie's — the department has fallen behind. The department has a 12-minute goal for those calls. These are things like disturbances and robberies that have already occurred.

Those calls are being answered in about 22 minutes, but as Jamie's experience shows, it can sometimes take much, much longer.

"In many instances, Priority 2 calls can be held for 30 minutes or up to three or four hours," says Officer Nick Novello, a central patrol officer. "If we were at the precipice, we are in free fall right now."
A lot of bad things can happen in eight minutes, and that's the absolute best case scenario for Dallas residents who call 911. And while it's understandable that the response time for lower priority calls is longer, having to wait for more than an hour after someone puts a gun to your head is just ridiculous.
It's dangerous too. A violent person could easily come back to the scene of a crime in that time frame, and do terrible things to any of their victims who called the police. And they probably will do stuff like that, once they realize how long it takes the police to respond after they've already committed a crime.
This also gives criminals the opportunity to rob multiple locations in one night without ever being caught. All they have to do is leave the scene before someone calls the cops, go after their next target, and rinse and repeat. In each case the crime is no longer a priority, and it could take the police hours to respond to each incident.
That's why everyone who lives in the city needs to take gun rights seriously. The police aren't your personal body guards, and they can't be expected to show up at your home at a moments notice. No matter where you live, your safety is almost always your own responsibility.