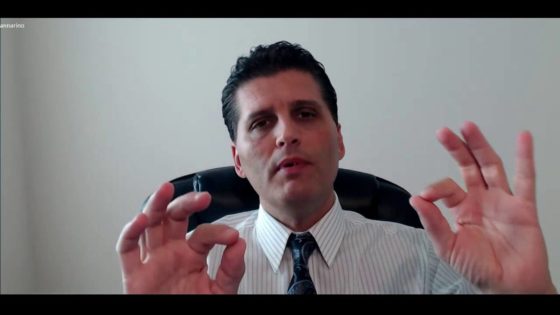 Greg Mannarino says the stock market will continue to rise for now and expect more debt after the election to spur inflation. The big goal now is to destroy the middle class and make people desperate. And they aren't yet desperate enough.
Another lockdown that impoverishes more and takes the livelihoods of hundreds of thousands more people could very well be coming down the pike. Already, "more Americans are going hungry today than we have seen in the last  75 years. That's pretty profound," says Mannarino.
That says a lot about the current financial state of affairs in this country right now.  But unless people get more desperate, they won't be taking the central bank's new digital dollar, which will be tracked, traced, taxed, and tied to a social credit score.  You can be eliminated at will and prevented from spending money if the powers-that-shouldn't-be decide it.
This should honestly horrify everyone.  Our permanent enslavement is around the corner if we don't wake up and stop letting political psychopaths and central banks dictate our lives. If you want a clear picture of what the establishment ruling class wants, it's the New World Order and can be summed up by reading this article:
If America had any sense, we would be locking down again now
Poverty must occur to create dependence on the system in order for this to work in the elitists' factor.  Once you understand the end game, you should know their next moves, at least to some extent.
This market is all fake, everything is staged, and we are living in a Matrix far too many are hopelessly dependent upon.