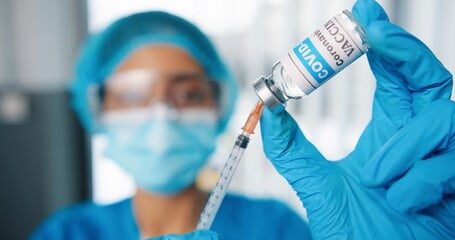 In an effort to get as many human beings as possible shot up with the experimental gene therapy all over the planet, Greece has decided on a "reward" system. They will offer people who are under the age of 26 $180 dollars to take the shot. The ruling class hopes as many people as possible "take advantage" of this program.
Ruler or Prime Minister Kyriakos Mitsotakis announced the plans during a televised speech Monday. Beginning July 15, qualifying individuals will be able to secure the incentive as credit in a digital wallet upon receiving a preliminary vaccine dose, the Associated Press reported. Digital wallet? We know what that means. If the state gives you a digital wallet, it isn't yours, it's the state's and they will provide and take away as they see fit.  This is double psyop: getting people to take the shot and getting them used to being controlled through centralized, controlled, digital currency that they will never own. If you don't think this is as sinister as it is, take a look at Mitsotakis' statement:
"We hope that young people will take advantage of this opportunity. The state thanks you for acting responsibly and doing something that I am certain you would have done anyway," Mitsotakis said. -Newsweek
We had better wake up and quick.  This is not going to end well for humanity if people continue to act like the slaves the rulers treat us as. They really do consider themselves our owners.
Country masters hope the reward will spur vaccination rates in the younger population as Greece looks to restore its economy and tourism revenue. Additionally, the ruling class admits that the slaves won't be able to spend their $180 in any way they see fit. Again, this is getting them used to being owned and permanently controlled through their state-sponsored digital wallets. Kyriakos Pierrakakis, a minister for digital policy, said the digital wallet credit can be redeemed only for activities relating to tourism and entertainment.
"This card will not be accepted everywhere. It will be targeted for specific activities," Pierrakakis said. "It can be used (to buy) air, ferry and rail tickets, for car rental, campsites, (holiday) accommodation, travel services, the cinema, theater and music and dance performances, museums, archeological sites, among other services." So the slaves cannot buy bread, only circuses.
According to Newsweek, around 35 percent of Greece's total population, or 42 percent of the adult population, will have completed their vaccination by the end of June, according to government (the master's) estimates, with those numbers due to rise to 48 percent and 57 percent, respectively, by the end of July.
Stay alert and continue to use your critical thinking skills.  This one is obvious what they are trying to do and all we can do it hope that others can open their eyes to the horrors that are starting to stare us down. Do not live in fear, live in a state of prepared awareness.