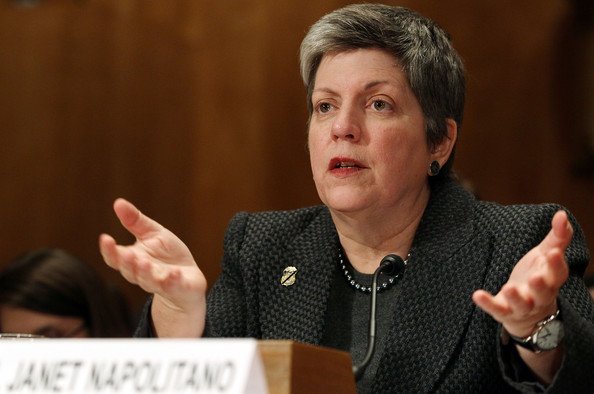 It looks like average Americans aren't the only people disgusted with the Department of Homeland Security and their exhaustive destruction of our morale. Apparently, those who work for the agency aren't too happy about it either:
If the homeland's security were dependent on employee morale, we'd be in big trouble.

…

You know things are bad for workers when a bipartisan congressional hearing is called to examine a department's drooping spirit. It ranks 31 among 33 large agencies in The Best Places to Work in the Federal Government survey published by the Partnership for Public Service. (The Partnership has a content-sharing relationship with The Washington Post.)

"Why Is Employee Morale Low?" asked Thursday's hearing by the House Homeland Security panel's subcommittee on oversight, investigations and management.

"DHS employees strongly believe in their work and mission," said Chairman Michael McCaul (R-Tex.). Citing a federal employee survey, he asked: "But what does it say when only 37 percent of DHS employees believe senior leaders motivate them and only 37 percent are satisfied with their senior leaders' policies and practices?"

It says there is a problem with leadership.

Source: Washington Post
If all goes well we can replace that leadership in November, but ideally the best thing we can do for America is to disband the agency altogether.
Now, that would be one heck of a morale booster!