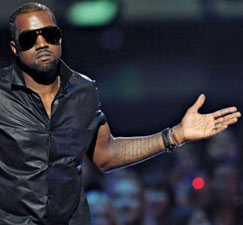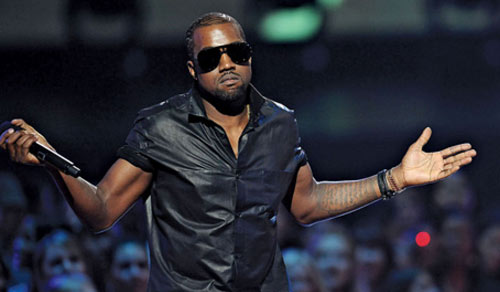 The fact that he is Shakespeare, Walt Disney, and Google (his words) embodied as the single greatest rapper of all time aside, one can't help but laugh at the latest plight of walking Yeezus Kanye West.
According to reports Kanye is broke. Worse than broke actually. He is some $53 million in debt, presumably spent on furs, cars and booty botox for his wife Kim Kardashian. Just five hours ago, in fact, the West/Kardashian clan announced that they are adding $20,000 worth of flooring and sparing no expense on their new home.
That, of course, totally explains why Kanye had to hit up Facebook founder Mark Zuckerberg for a loan. No, seriously, he did.
And how much money is Kanye looking to borrow?
Just a cool billion. According to Kanye, Zuckerberg needs to stop donating money to charity to build schools in Africa and help him out instead. Here's his totally unbelievable Twitter chain:

But that's not even the funny part. What adds even more hilarity to the situation is that a GoFundMe page has been started in his name. As of this writing generous fans have donated $862 to help Kanye out. But with the bailout come scores of comments from the general public: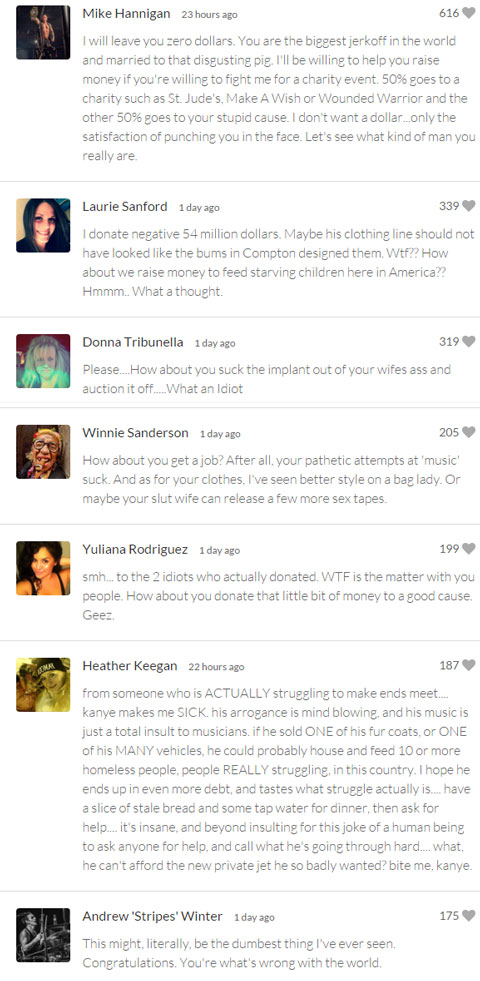 Perhaps Kanye should have taken up former pharma CEO Martin Shkreli, who just last week offered $10 million to exclusive ownership rights to Kanye's latest album "Pablo." (Incidentally, that's a whole other really hilarious story, as Shkreli apparently got scammed out of $15 million in bitcoins when he tried to buy the album through one of Kanye's "boys" via Twitter.)
In any case, God's Gift to the world is so broke he's asking billionaires for money so it's only fitting that we drop Kanye's Gold Digger track for your entertainment:
Related Tips, Tricks and Ideas For Kanye:
The Invisible Chains of Debt Slavery: "Americans Are More Dependent Than Ever Before"
Top Post-Collapse Barter Items And Trade Skills
Unemployment Prepping: What You Can Do Beforehand
Actor Ashton Kutcher Preparing for Armageddon (No, Not the Sequel, the Real Thing)
Read Between the Lines: Hollywood Mogul Buys 2,600 Acres of Farmland; Moving to New Zealand