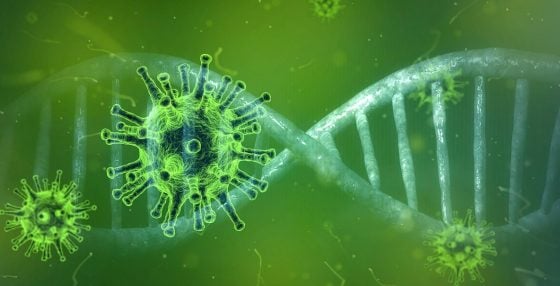 It is starting all over again with a "triple variant" that has come out of India.  The World Health Organization has now officially declared this variant a "global health risk."
As we said from the beginning, if the rulers can pull off another lockdown, they will do so.  Not enough small businesses have gone under for their liking and for the totalitarian control needed and too many are still left in the middle class. Another lockdown is the perfect solution for the rulers.
A World Health Organization official said Monday it is reclassifying the highly contagious triple-mutant Covid variant spreading in India as a "variant of concern," indicating that it's become a global health threat, according to CNBC. Maria Van Kerkhove, the WHO's technical lead for Covid-19, said the agency will provide more details in its situation report at some point today.
The WHO also needs you to get the vaccine. Even though they admit this "variant" escapes "vaccine" Van Kerkove says you need it to protect against it. You can't make this stuff up anymore.  They are still pushing this ridiculous narrative that doesn't pass the sniff test.
The variant, known as B.1.617, has been found in preliminary studies to spread more easily than the original virus and there is some evidence it may able to evade some of the protections provided by vaccines. The shots, however, are still considered effective.

"And as such we are classifying this as a variant of concern at the global level," she said during a press conference. "Even though there is increased transmissibility demonstrated by some preliminary studies, we need much more information about this virus variant in this lineage in all of the sub-lineages, so we need more sequencing, targeted sequencing to be done." -CNBC
The WHO has already designated three other variants with the classification: B.1.1.7, which was first detected in the United Kingdom and is the most prevalent variant currently circulating throughout the United States.; B.1.351, first detected in South Africa, and the P.1 variant, first detected in Brazil.
Stay alert and prepared. Do not let your guard down when it comes to anyone in the ruling class (government) and the lengths they will go to push their agenda of a two-tier slave society.  Use your own critical thinking and discernment. This cannot be stressed enough. We know we are being lied to most of the day and it's often hard to pick out the threads of truth woven into the falsehoods. In the coming year, discernment and critical thinking will be necessary because this agenda will not slow down, nor will it stop and all amount of lies and propaganda will be used to get you on your knees.