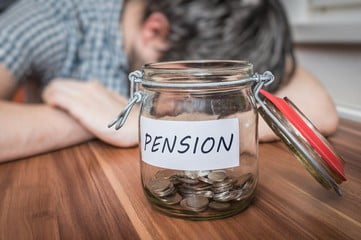 It appears that General Electric has gotten themselves leveraged a bit too far.  The corporation has decided to freeze the pension plans of 20,000 employees in an effort to pay off some of their debt.
The move will help reduce the company's pension deficit by about $5 billion to $8 billion.  Since taking over a year ago, Chief Executive Officer Larry Culp has carved out a number of measures to streamline the company and raise cash to pare debt. He has also chopped the company's dividend to a penny, according to a report by CNBC. The company said it will also freeze supplementary pension benefits for about 700 U.S. employees who became executives before 2011. GE's pension plan has been closed to new entrants since 2012.
This move seems bold, but the company must make some major changes if they expect to have any money at all to pay anyone. GE and its finance arm had total borrowings of about $105.8 billion as of June 30, with industrial net debt at $54.4 billion. GE said the freeze is effective Jan. 1, 2021, and both moves are expected to help lower net debt between $4 billion and $6 billion.
"Returning GE to a position of strength has required us to make several difficult decisions, and today's decision to freeze the pension is no exception," Chief Human Resources Officer Kevin Cox said. Shares rose 2.6% to $8.79 in premarket trading.

The company said it will offer a limited-time lump-sum payment option to about 100,000 former employees who have not yet started their monthly pension plan payments.

The company also said it would pre-fund about $4 billion to $5 billion of its requirements for 2021 and 2022 under the Employee Retirement Income Security Act by using a portion of the $38 billion cash it is collecting from the sale of its various businesses. –CNBC