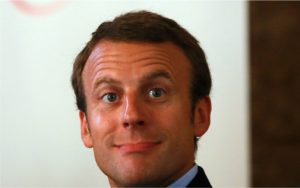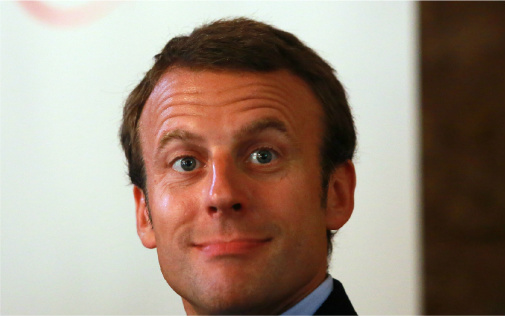 French President Emmanuel Macron has promised to start "pissing off" the unvaccinated in order to persuade more citizens to take their Covid-19 shots.  The ruler says that by doing this, he will be able to get the last remaining slaves to submit and take the jabs.
Macron said he's doing what he can to eliminate all vaccine skeptics from public life. "I am not about pissing off the French people. But as for the non-vaccinated, I really want to piss them off. And we will continue to do this, to the end. This is the strategy," the president said, adding that only a "small minority" are still "resisting."
Just another master demanding the slaves submit and stop worrying about anything bothersome like real freedom. It's statements like these from Macron that lead me to believe that this shot is somehow a part of their agenda. It's becoming a problem for every single member of the ruling class that some humans are still refusing to obey their commands.
"How do we reduce that minority? We reduce it – sorry for the expression – by pissing them off even more," he went on, saying his administration is "putting pressure on the unvaccinated by limiting, as much as possible, their access to activities in social life," Macron said according to RT. 
Around 73% of France's population is fully "vaccinated" with the agenda shots. But that's not enough for tyrant Macron. He wants to own everyone, not just the 73% who are easily controlled and manipulated. France is also only considering those "boosted" to be fully "vaccinated" now.
Last month, the government also further escalated the restrictions on its slaves by requiring them to receive a booster shot within three months of their second dose, warning that those who fail to do so will no longer be considered "fully vaccinated" under its health passport system. The goalposts will continually move, as we've already seen in places like Israel.
Israel Is Now Offering Healthcare Workers And Those Over 60 a FOURTH COVID Shot
France's "pissing off" of the unvaccinated has done nothing to stop the surge of COVID in the country either. With nearly 3/4 of the people fully "vaccinated" and vaccine passports in place since summer, France is still going through a spike in cases. It's almost as though it's winter in the northern hemisphere, and cases of the cold and flu are increasing as the amount on sunlight and limited vitamin D comes into play.