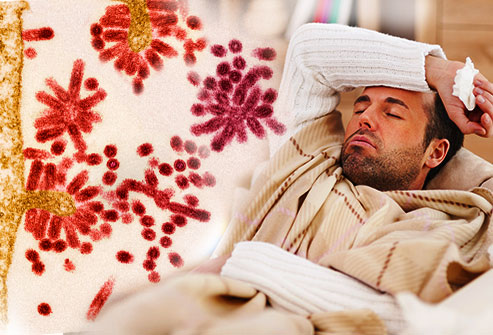 A severe flu outbreak has struck California making the medicine used to treat the illness sparse, and filling emergency rooms with those suffering from the symptoms. The death toll is also rising rapidly as more and more people are succumbing to the virus.
According to the LA Times, health officials said Friday that 27 people younger than 65 have died of the flu in California since October, compared with three at the same time last year. Nationwide and in California, flu activity spiked sharply in late December and continues to grow. For example, the emergency room at UCLA Medical Center in Santa Monica typically treats about 140 patients a day, but at least one day this week had more than 200 patients mostly because of the flu, said the ER's medical director, Dr. Wally Ghurabi. "The Northridge earthquake was the last time we saw over 200 patients," Ghurabi said.
The flu season normally peaks in February, but experts claim that this year, it's peaking early, and that's why there have been so many flu victims.  The flu season is typically worst around February but can reach its height anytime from October to April. Though influenza had only killed three Californians at this time last year, it had taken 68 lives by the end of February, according to state data.
Many California doctors, however, maintain that the recent surge has been unusually severe. "Rates of influenza are even exceeding last year, and last year was one of the worst flu seasons in the last decade," said Dr. Randy Bergen, clinical lead of the flu vaccine program for Kaiser Permanente in Northern California.
State health officials also said Friday that there was no region of the state where people were being spared from the flu. In Riverside and San Bernardino counties, ambulance services have been severely strained because of the number of flu calls coming in, local health officials said. "The ambulances have to wait … and if they're waiting there, they can't be out on calls," said Jose Arballo Jr., spokesman for the Riverside County Department of Public Health.
Plus, emergency rooms are so crowded that ambulances arriving at hospitals can't immediately unload their patients, so they're unable to leave for incoming 911 calls.