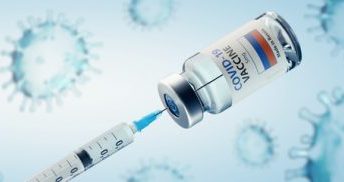 The alphabet agencies of the state (the ruling class) The Food and Drug Administration and the Centers for Disease Control and Prevention are now recommending that the Johnson & Johnson "vaccine" previously used be resumed. This is the "vaccine" that's use was ceased due to blood clot concerns.
COVID-19 mRNA Shots Are Legally Not Vaccines
In the past several weeks, 15 people in the U.S. who were given the Johnson & Johnson Covid-19 vaccine were diagnosed with a rare type of blood clot, three of whom have died. The ruling class did a "health and safety" assessment and determined that if all U.S. adults were able to get the Johnson & Johnson vaccine again, there would be 26 cases of blood clots and 1,435 lives saved, according to a report by Forbes.
It is extremely unclear how they arrived at the "lives saved" number considering COVID-19 is a scam of epic proportions, the PCR tests don't measure anything and we know they just call all deaths COVID-19.
Another COVID-19 Whistleblower: A Montana Dr. Says Government Is Drastically Overstating Deaths
The government agents, who have never cared about anyone's health before, are saying the "benefits" of this intentionally mislabeled "vaccine" outweigh the risks.
"Both agencies have full confidence that this vaccines' known and potential benefits outweigh its known and potential risks," said acting CDC Commissioner Janet Woodcock in a press briefing on Friday. "The FDA has updated both the fact sheet for healthcare providers and the fact sheet for recipients and caregivers to include information on the risk of this rare syndrome".
As of right now, more than half of Americans have reviewed their first dose of experimental gene therapy. One-third are now considered "fully vaccinated."
Even if people still want this disastrous concoction injected into them after all of this, there may be a supply shortage.  Contamination issues at a facility in Baltimore last month led to 15 million doses of the vaccine being discarded and a lower than expected number of doses delivered across the country. However, government officials have said that there are 9 million doses ready to distribute as soon as the pause is lifted, according to Forbes. 
The debate over whether to pause the vaccine in the U.S. has quickly become an issue of vaccine equity, given that Johnson & Johnson vaccine is being used in vulnerable populations, including the homeless and homebound. The single-shot vaccine is also being heavily relied on by lower-income countries, many of which lack the infrastructure to use mRNA Covid-19 vaccines. –Forbes
Don't let anyone tell you to get this shot or to not get the shot. Use your own discernment and apply critical thinking after researching.