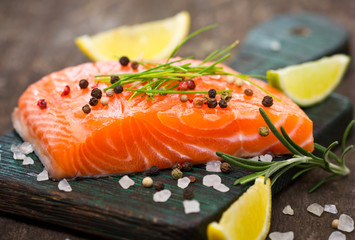 The United States Food and Drug Administration has decided that their previous ban on genetically modified salmon can be lifted.  In 2016, Congress said the salmon could not be sold in the United States until the FDA finalized labeling guidelines to inform consumers the product was genetically engineered. That's when the FDA implemented the import alert.
But all that has changed now. In 2015, the FDA deemed the AquaAdvantage Salmon safe, marking the first U.S. approval of a genetically engineered animal intended for food.  But the 2016 import alert prevented the salmon from being sold in the U.S…until now.
According to CNN,  Congress passed a law directing the U.S. Department of Agriculture to set a national mandatory standard for disclosing bioengineered foods. That standard was issued last December.
FDA Commissioner Scott Gottlieb said because of the 2016 law and the USDA's new standard, the FDA "no longer has the authority to issue labeling guidance," CNN reported. "However, the FDA believes this Congressional mandate has been satisfied by the USDA's issuance of final regulations implementing that law in late 2018 because the law and regulations require that human food containing GE [genetically engineered] salmon bear labeling indicating that it is bioengineered," Gottlieb said in a statement.
This will allow for the importation of genetically modified salmon eggs into the U.S. to be raised for human consumption.
For some, GMO, when used for food, is a blessing.  The ability to feed many more people than possible with strictly organically raised animals. Many feel that in order to sustain the constantly burgeoning population, GMO foods are a necessity. But for others, the health risks and long term unknown consequences are a curse.
Many claim GMO foods are safe, however, most of the research used to claim that GMOs are safe has been performed by biotechnology companies – those who stand to profit from proclaiming GMOs as "safe." Still, "several animal studies indicate serious health risks associated with genetically modified (GM) food (AAEM 2009)," including infertility, immune problems, accelerated aging, faulty insulin regulation, and changes in major organs and the gastrointestinal system.
Will you be trying some GMO salmon?