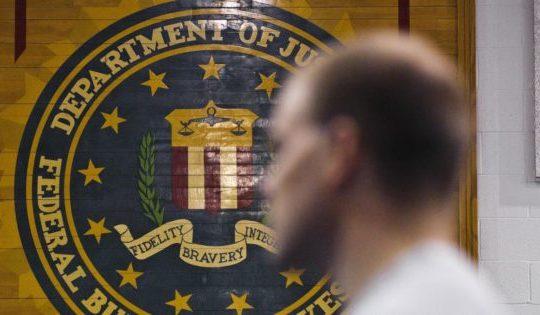 Special Agent Jonathan Moffa testified last Friday behind closed doors and before the House Judiciary Committee and House Oversight Committee. Moffa said that FBI personnel would use media reports based on information they leaked to justify applications for Foreign Intelligence Surveillance Act warrants.
Moffa, who worked with controversial former FBI officials Peter Strzok and Lisa Page, did not come forward to the media, but according to a report by Fox News, a source familiar with his testimony has spoken about it.
The source told Fox News that Moffa acknowledged this "had been a practice in the past."

Republicans have long questioned to what extent leaked information, related to the unverified anti-Trump dossier, was used as a basis for surveillance warrants against former Trump adviser Carter Page in 2016 — when the bureau was led by James Comey and deputy Andrew McCabe. –Fox News
When pressed by the committees on whether this was common practice at the FBI, Moffa acknowledged the FBI had at least engaged in this activity in other cases. However, the source also told Fox News that Moffa did not specifically confirm that the practice of using leaked information to bolster warrant applications was employed with regard to the dossier. 
House Freedom Caucus Chairman Mark Meadows, told Fox News on Tuesday that the committee had evidence of the FBI's practice that would be "hard to refute," and the FBI did not immediately respond to Fox News' request for comment. "We know that some people at the Department of Justice and the FBI actually gave information to the media, then the stories were reported. Then they used those reports to justify further investigations," Meadows said on "America's Newsroom" Tuesday.  "You know, that's like saying, we're going to incriminate on one hand, and be the jury on the other. It just doesn't work that way."
Meadows also took to Twitter to announce this new information
We've learned NEW information suggesting our suspicions are true: FBI/DOJ have previously leaked info to the press, and then used those same press stories as a separate source to justify FISA's

Unreal. Tomorrow's Bruce Ohr interview is even more critical. Did he ever do this?

— Mark Meadows (@MarkMeadows) August 28, 2018
The Daily Caller was the first to report on the specifics of Moffa's claims.