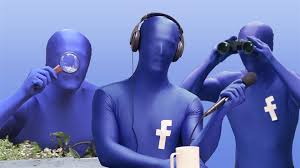 Social media giant Facebook tested an obvious propaganda scheme that was approved by Mark Zuckerberg.   The company conducted a secret campaign to push more positive content about the platform.  Some of the content was written internally and shared via its users' 'News Feeds' in a bid to counter the effects of negative media coverage on its reputation.
Facebook is trying to spin approval to their favor after being an obvious censorship platform. Many have been banned or shut down for posting "misinformation" which we have learned, is by and large, simply information the ruling class and elites don't want the general public to have access to.
According to a report by RT, the propaganda campaign was dubbed "Project Amplify." The company rolled out the secret project in August, despite Facebook executives being shocked by the idea when it was proposed at a meeting in January, according to the New York Times.
Since being approved in August, Facebook has reportedly trialed the initiative in three unidentified US cities using a tool called 'Quick Promotes' that pushed positive stories about the company and its products on the network's most important feature, News Feeds.

The site's users in these cities would see posts with the Facebook logo that linked to stories and websites published by the company and on third-party local news sites. For instance, one such story with the headline 'Facebook's Latest Innovations for 2021' detailed how it was pursuing "100% renewable energy for our global operations." –RT
This makes Facebook look as desperate as the ruling class. Both are struggling to stay relevant and hold onto power. People are beginning to see what's really going on.
After the news surfaced of Facebook's disingenuous propaganda campaign, the vice president of Global Affairs, Nick Clegg, published a blog post that called out the publication for "deliberate mischaracterizations," alleging that it "conferred egregiously false motives" on company officials. Facebook's vice president of integrity Guy Rosen and spokesperson Andy Stone also took to tweeting about the article and publication, claiming there was "no news here" and saying the company had talked about the existence of the so-called 'Cross check' system "for years."
Content moderation is imperfect. An extra layer of checks for sensitive situations so we don't make mistakes is logical and does not equate to exempting from rules. We've talked about this for years and there's no news here, despite how much WSJ wants it to seem like there is. https://t.co/7ojY2rU8Jk

— Guy Rosen (@guyro) September 13, 2021
In a series of tweets addressing the NYT article, Facebook spokesperson Joe Osborne criticized the publication for attempting to "villainize" the company, and dismissed the story as containing "clear falsehoods."
It leads with a report of a Jan mtg, which I refuted to Ryan on record, but he left out my statement: "This meeting never happened." Yet, here is a description of a fake meeting in the NYT, with no named people in attendance or any named source claiming it ever happened. pic.twitter.com/aULnmdTW5C

— joe osborne (@joeosborne) September 21, 2021
Facebook has not been known for its upstanding morality. In fact, I personally know more people who have left thar platform than have taken the experimental gene therapy shot. Perhaps they feel they need the propaganda campaign. But as more and more people being to see through the illusion of freedom, they are going to need more brutal tactics to keep their image upheld in the court of public opinion.