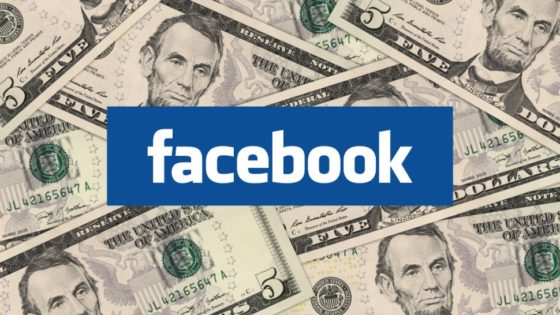 Social media giant Facebook has disclosed that they have spent a record amount of money lobbying the government. Much like Big Pharma, because of the money involved, the government will do nothing to protect you and everything to make sure their narrative is pushed throughout Facebook's social media platform.
Big Tech spent big money lobbying making sure free speech online is officially dead. Facebook Inc. disclosed late Monday that it spent $4.8 million to influence United States lawmakers and regulators in the third quarter, lifting its year-to-date spending on Washington lobbying to $12.3 million — a level that already nearly matches 2018's full-year total of $12.6 million, according to numbers reported by Market Watch. This is all happening as Big Tech continues to tow the political line and censor anyone who dares to think outside the vein of the official narrative offered up by the propaganda outlets mainstream media.
https://www.shtfplan.com/headline-news/facebook-tells-bidens-propaganda-campaign-it-wont-remove-other-propaganda-from-the-platform_10092019
This most recent disclosure comes as CEO Mark Zuckerberg is due to get questioned on Wednesday by the House Financial Services Committee.  Facebook is known for its censorship and political propaganda pushing.  Politicians are the only ones who have free speech online, and as we all know: politicians are all liars.
The lobbying done was on a wide range of issues, including blockchain policy, election integrity, data security, internet competition, high-tech worker visas, privacy legislation, the U.S.-Mexico-Canada Agreement, and bullying prevention.  "Election integrity" has all but boiled down to Big Tech making sure that the government's narrative remains front and center and all other "unacceptable" thought is pushed down, suppressed, and censored.  We've seen this time and time again, and they can call it what they want, but it boils down to social engineering and brainwashing. 
https://www.shtfplan.com/headline-news/zucked-facebooks-founder-admits-to-interfering-in-political-speech_07122019
The Silicon Valley company in recent months has faced scrutiny in particular over Libra, its blockchain-based cryptocurrency, and Zuckerberg is expected to get asked about Libra on Wednesday, as the House committee's hearing is slated to focus on Facebook's impact on financial services and the housing sector.
https://www.shtfplan.com/headline-news/facebooks-libra-technology-could-be-used-to-create-a-world-of-ultimate-surveillance-for-profit_07092019