While President Obama lays wreaths and Congressional representatives give lip service thanking our veterans for their sacrifice, the Department of Homeland Security operating under the directives of said Executive and Legislative branch membership warns law enforcement personnel to be on the lookout for domestic extremists who pose a threat to the United States of America.
At the top of the list, as highlighted by Infowars and From the Trenches, are the very veterans whose service to our nation we are celebrating today.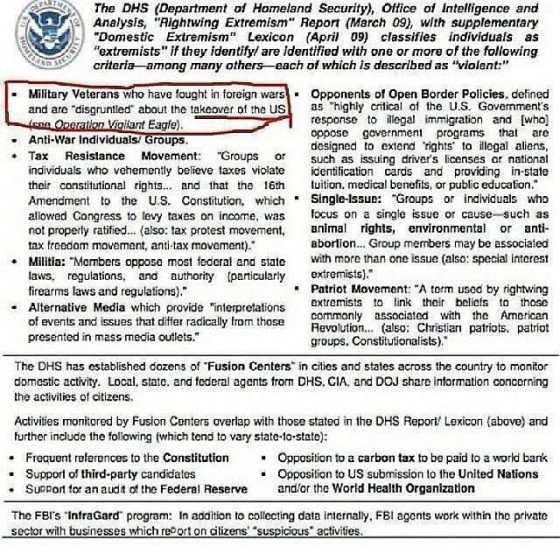 These days everyone is a domestic extremist and potential terror threat.