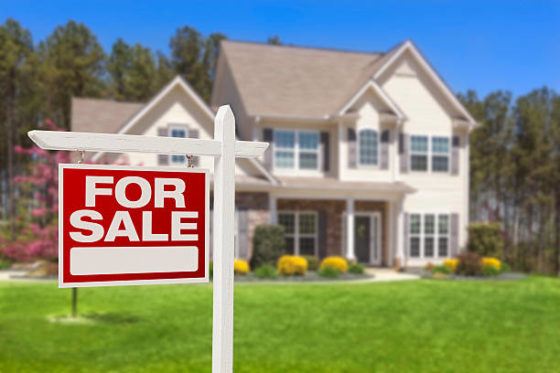 There is no better time than now to prepare for the inevitable financial meltdown. There is only so much time left before the bubble bursts taking everyone down with it!
More evidence has surfaced that a recession could be looming sooner than we had expected. Existing home sales have dropped once again as the market retreats. A 5% drop in home sales may not seem like a "big deal," but it's a red flag to watch for when preparing yourself and family for the upcoming recession.
The actual slump was 4.9% lower than February's pace and it missed the Econoday consensus of a 5.3 million rate. The surge in February was the strongest in nearly four years, and the Realtor lobby group is attributing the March decline to a return to normalcy after that spike. Still, sales were 5.4% lower than a year ago.
All regions in the United States experienced this decline too, as it wasn't limited.  That means this particular red flag could be an even bigger deal.
Financial preparations often take a backseat to food and water storage, and it's understandable. Food and water are essential! However, in order to be well-rounded and prepared for the worst, opting for a "preparedness mindset" with regards to your personal finances could very well set you up for success, or even profit, during the next recession.
It is never too late to prepare for a stressful financial situation. Having a preparedness mindset when it comes to your finances will give you the peace of mind that many will be missing when the onslaught of an economic downturn hits the U.S.
Take the necessary steps to get your emergency fund in place.  Consider saving, at a bare minimum, $1000.  This should cover major expenses and help you avoid further debt.  If you have a family of four, $5000 may be a more comfortable dollar amount to chuck away into an easily accessible savings account.
Once you're set up with some extra money, try to pay off as much of your debt as you can.  This turns your liabilities into assets and will lessen your monthly burden as you no longer are going to need to scrape up the money needed to cover the payments. This is where the peace of mind will come in. Imagine how free you'll feel if you don't owe anyone a dime!  Your entire paycheck will belong to you freeing up funds to stock your prepping supply and gear.
Once you've eliminated debts, you could save a little more money. How much you save will be personal preference based. Consider at least 3-6 months of expenses, as this will help protect you in the event of a recession.  You could use this money to pay for your living expenses should a job loss occur thanks to an economic recession.
The bottom line is that it's important to take a prepper's mindset and apply it to your personal finances as well.  Doing this will not only help you survive a recession but thrive during it!