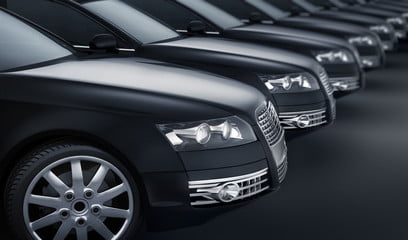 The government keeps telling us that the labor market is strong and unemployment is low. Yet, regardless, borrowers are increasingly being rejected for vehicle loans while consumer debt continues to rise.
A Federal Reserve Bank of New York survey of consumer credit released Monday showed a spike in the rate of auto-loan rejections, to 8.1% in October from 4.5% in the same month last year. That means they have almost doubled.  It could be that borrowers are "tapped out" when it comes to debt, as SHTFPlan reported yesterday. 
Secret Deep State Demands: The FBI Wants Consumers' Credit Data
Market Watch reported that this lined up with a small dip in the unemployment rate. November saw a surprise dip in the U.S. unemployment rate, to 3.5% from 3.6%, matching a 50-year low and fueling optimism that a strong American consumer can help keep the economy chugging along beyond its record 11th year of expansion.
"The reported rejection rates for credit cards, mortgages, and mortgage refinancing applications all declined compared to 2018," according to the Fed's snapshot of its annual survey, which covers consumer experiences when applying for auto loans, credit cards, credit-card balance increases, mortgages, and mortgage refinancing.
Now beyond the decade mark, these years of easy money policies have allowed consumers to rack up debt in the wake of the Great Recession. Easy auto credit has fueled concerns that U.S. households could be on the verge of yet another financing bubble, only a few years after many borrowers emerged from the worst foreclosure crisis since the Great Depression.
Consumer debt is also still rising. It grew 4.8% in October versus a year earlier, however, some analysts at Bank of America Global Research see a more stable picture forming next year. "We believe consumer debt will continue to grow but the pace will continue to moderate, with expectations for slower growth in consumer spending (+2.3% YoY in 2020) and relatively stable lending standards," wrote a team of analysts, led by Chris Flanagan, in a weekly note to clients.