This article was contributed by Michael Snyder at The Economic Collapse Blog.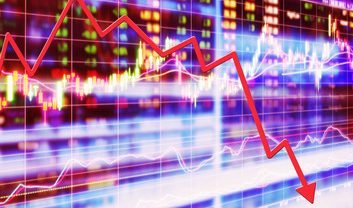 If your economy is "spiraling downward", is that a good sign or a bad sign?  To me, that doesn't sound good at all, but if I am mistaken please tell me.  I just want to make sure that I am not "misinterpreting" anything.
Brian Deese, the man who will shortly be serving as the head of the National Economic Council, has publicly stated that our economy is "spiraling downward" at this moment.  When I hear that, I picture a passenger airplane that completely loses control just before it crashes.  But according to Deese, there is a solution.  All we need to do is to pass the 1.9 trillion dollar stimulus package that Joe Biden is proposing…
A top economic adviser to President-elect Joe Biden warned the US economy is "spiraling downward" and called for swift action to address vulnerabilities that the global pandemic has drawn into focus.

Brian Deese, who will serve as director of Biden's National Economic Council, said Sunday that the incoming administration's $1.9 trillion spending plan would generate "the kind of robust recovery we need."
That sounds so good.
All we have to do is press a button and we will be on our way to a "robust recovery".
But what about all of the trillions of dollars that we already spent on all of the previous "stimulus packages".
If they didn't fix the economy, why will this one do it?
Perhaps they weren't big enough, and so why don't we make this next one 19 trillion dollars instead of just 1.9 trillion dollars?
If printing, borrowing, and spending 1.9 trillion dollars is good, surely 19 trillion dollars would be so much better.
Of course, I am being facetious.
The truth is that over the past year we have literally been committing national financial suicide.
Just look at what our leaders have done to our money supply…
We used to talk about "hyperinflation" in the United States in theoretical terms, but this is not a theoretical exercise any longer.
I cannot even begin to express how horrifying this is, and now our politicians in Washington plan to add another 1.9 trillion dollars to the fire.
As a part of his "stimulus package", Joe Biden also wants the federal minimum wage to be raised to 15 dollars an hour…
It also calls for a $15 federal minimum wage, from $7.25, higher taxes and more regulations. Those initiatives have already alienated some Republicans and drawn criticism that the proposals are far removed from an emergency effort to shake off the coronavirus-related slowdown.
But at the rate we are inflating our currency, that certainly won't be a "livable wage" for long.
So I have an idea.
Let's make the minimum wage 150 dollars an hour.
Surely that is a proposal that our socialist friends can really get behind.
And when I use the term "socialist", I am referring to most of the politicians in Washington.
If we force all of the "greedy" small businesses in America to pay their employees $150 an hour, then all of those workers will finally be able to live the lifestyles that they have always dreamed of living.
But of course, many of them also wouldn't have their jobs for much longer, because most of their employers would shortly go out of business.
Unfortunately, the socialists in Washington don't understand how businesses actually operate.  In fact, the vast majority of our politicians have never actually run a successful business.
What they are good at is spending other people's money, and members of "the Squad" are publicly calling for even larger "survival checks" that Biden is proposing…
–AOC: "$2,000 means $2,000. $2,000 does not mean $1,400"
–Ayanna Pressley: "The people deserve, demand, and require $2,000 recurring monthly survival checks."
–Ilhan Omar: "The American people are struggling to make ends meet and need relief. We must immediately pass $2,000 survival checks."
–Rashida Tlaib: "$1400 < $2000  Math teachers know this. That $600 is already in the clutches of landlords and bill collectors. Stop compromising the working class, and our most vulnerable neighbors."
As I discussed yesterday, the cost of issuing $2,000 "survival checks" a single time would be approximately 600 billion dollars.
If we do it on a continual basis, the cost per year will be more than 7 trillion dollars.
So where does Ayanna Pressley suggest that we get an extra 7 trillion dollars?
Should we just print it into existence and make our transition to a "banana republic" complete?
Sadly, now that we have opened Pandora's Box the American people are going to be demanding more government checks on a regular basis from now on.
As I detail in my new book, Shane Warren once warned that we would get to a point where people would be in the streets demanding their "entitlements" and if you doubt that we have arrived at that time just look at what radical leftists did to Nancy Pelosi's house.
When people try to convince me that the United States is in danger of becoming a socialist country "someday", I just smile.
The truth is that we already are a socialist country, and we have been for a long time.
Even the stock market has become a rigged socialist game.  Every time it starts to slip, the Federal Reserve steps in to bail out investors.
According to one recent survey, the vast majority of millionaires believe that we are either in a "stock market bubble" or that we are heading into one…
16% think we're "fully in a bubble"
46% in "somewhat of a bubble"
29% think the market is approaching one
But most of them continue to pour more money into the market because they know that the game has been rigged in their favor.
However, what happens if things get so crazy that the Federal Reserve eventually loses all control?
Many are convinced that this can never happen, and we shall see if they are correct.
Meanwhile, the real economy continues to get even worse, our politicians continue to spend even more money, and social unrest continues to grow.
America has entered a long national nightmare, and what most people don't realize is that this nightmare is still only in the very early stages.
***Michael's new book entitled "Lost Prophecies Of The Future Of America" is now available in paperback and for the Kindle on Amazon.***
About the Author: My name is Michael Snyder and my brand new book entitled "Lost Prophecies Of The Future Of America" is now available on Amazon.com.  In addition to my new book, I have written four others that are available on Amazon.com including The Beginning Of The End, Get Prepared Now, and Living A Life That Really Matters. (#CommissionsEarned)  By purchasing the books you help to support the work that my wife and I are doing, and by giving it to others you help to multiply the impact that we are having on people all over the globe.  I have published thousands of articles on The Economic Collapse Blog, End Of The American Dream, and The Most Important News, and the articles that I publish on those sites are republished on dozens of other prominent websites all over the globe.  I always freely and happily allow others to republish my articles on their own websites, but I also ask that they include this "About the Author" section with each article.  The material contained in this article is for general information purposes only, and readers should consult licensed professionals before making any legal, business, financial, or health decisions.  I encourage you to follow me on social media on Facebook, Twitter, and Parler, and anyway that you can share these articles with others is a great help.  During these very challenging times, people will need hope more than ever before, and it is our goal to share the gospel of Jesus Christ with as many people as we possibly can.