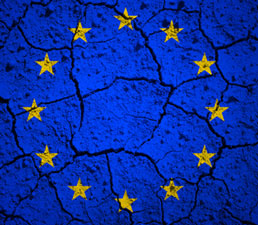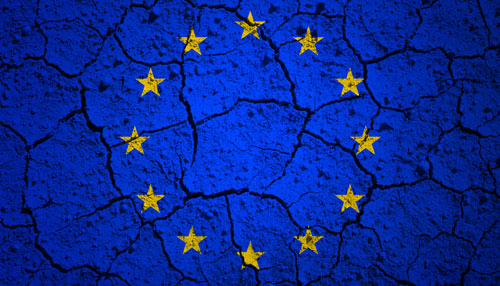 Norwegian PM Erna Solberg doesn't want to have to skirt her country's responsibilities under the Geneva Convention and she doesn't want to trample over human rights either, but she will if she has to.
"It is a force majeure proposals which we will have in the event that it all breaks down," Solberg said, in an interview with Berlingske, describing new measures she believes Norway may have to take if Sweden buckles under the weight of the refugee influx which saw some 163,000 asylum seekers inundate the country last year.
Solberg is effectively prepared to turn everyone away and go into lockdown mode should everything fall apart completely, causing Europe to descend into some kind of lawless, Hobbesian, free-for-all.
If that sounds far-fetched or hyperbolic consider that on Thursday, EU migration commissioner Dimitris Avramopoulos warned that the bloc has just 10 days to implement a plan that will bring about "tangible and clear results on the ground" or else "the whole system will completely break down."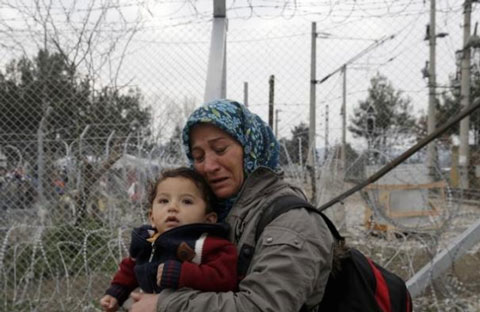 Avramopoulos also cautioned that a humanitarian crisis in Greece and in the Balkans is "very near." Moves by countries to adopt ad hoc, state-specific measures to stem the flow are exacerbating the problem, the commissioner contends.
"We cannot continue to deal through unilateral, bilateral or trilateral actions; the first negative effects and impacts are already visible," he said. "We have a shared responsibility –- all of us -– towards our neighbouring states, both EU and non-EU, but also towards those desperate people."
By "the negative effects," of unilateral actions, Avramopoulos is likely referring to the bottlenecks that are leaving thousands stranded in the Balkans. The chokepoints are being pressured by a series of border fences that have been erected over the past six months and the problem is exacerbated by stepped up border checks. In short: we're witnessing the death of the bloc's beloved Schengen.
"Seven European states have already reinstated border controls within the cherished but creaking Schengen free-travel zone, putting huge strain on Greece, which can no longer wave the tide of arrivals from Turkey onward through the Balkans," Reuters writes. Earlier today, Athens recalled its Austrian ambassador. "Greece will not accept unilateral actions. Greece can also carry out unilateral actions," migration minister, Yannis Mouzalas told reporters on Thursday. "Greece will not accept becoming Europe's Lebanon, a warehouse of souls, even if this were to be done with major [EU] funding."
On March 7, officials will attend a summit with Turkey where buy in from Ankara is critical if there's to be meaningful reduction in the flow of asylum seekers to Western Europe. Leaked documents recently showed President Erdogan is essentially attempting to blackmail Europe. "We can open the doors to Greece and Bulgaria at any time. We can put them on busses," he was quoted as saying, during a conversation with European Commissioner Jean Claude Juncker and President of the European Council Donald Tusk on 16th November 2015 during the G20 Summit in Antalya.
In addition to the seven states that have already reinstated border checks, more countries have promised to follow suit unless Erdogan and Tsipras can figure out a way to make progress in defending the bloc's external border.
Officials fear the onset of spring will embolden still more migrants to make the journey as warmer weather will thaw the Balkan route. On Wednesday, Hungarian PM Viktor Orban called for a referendum on the propsed quota system that Brusells hoped would help distribute and place refugees. It's only a matter of time before other countries conduct similar plebiscites.
Perhaps Jean Asselborn, Luxembourg's foreign minister put it best: "The outlook is gloomy … We have no policy any more. We are heading into anarchy."
Looks like Erna Solberg was right after all.
Related:
Norwegian Government Is Preparing for the Migrant Induced Collapse of Sweden
The Refugees Didn't Realize This European Woman Was Fluent in Arabic
Europeans Scramble For Guns Amid Islamic Immigrant Invasion: "Long Guns Sold Out"
Report: Obama Administration To Fly Millions Of Illegal Immigrant Children to U.S.: "The Price Tag… We Don't Know"