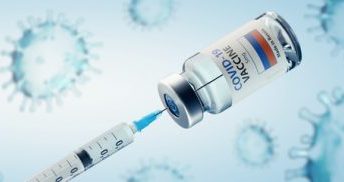 More than 40 staffers in a Pennsylvania school district called in "sick" due to reactions to the COVID-19 mRNA gene therapies. Pennsylvania has been vaccinating teachers and school staff members with its allocation of the one-shot Johnson & Johnson gene therapy, labeled a vaccine.
The Upper Perkiomen School District said late Thursday that dozens of staff members had already submitted a sick day for Friday, mostly due to reactions from recent vaccinations.

As of 10 p.m., 40 staff members across all five of the district's schools had called out sick, the superintendent said in a message.

Friday is categorized as a functional closure, meaning there is no school because there are not enough staff members to teach classes in person or virtually. The day will have to be made up, like a snow day, the superintendent said. –WFMZ
The CDC says side effects of any of the three currently-approved vaccines (Johnson & Johnson, Pfizer, and Moderna) could include tiredness, headache, muscle pain, chills, fever, and nausea, as well as pain or swelling at the injection site. Side-effects should clear up a few days after getting the vaccine.
Another side effect is death, and the mainstream media is continuing to leave that one off the list.
More COIVD-19 Vax Deaths: Think They'll Blame This On COVID-21?
These "vaccines" have not been approved by The Food and Drug Administration either, for those who somehow still trust the ruling class.  They have been given "emergency use authorization," which means they are still experimental. So, as long as the government has a "declared emergency" over the coronavirus scamdemic, the gene therapies will continue to be jabbed into the public, regardless of the reactions.
The EUA (emergency use authorization) for the Moderna COVID‑19 Vaccine is in effect for the duration of the COVID‑19 EUA declaration justifying emergency use of the product unless the declaration is terminated or the authorization is revoked sooner. –Moderna TX (this site is intended for vaccine providers only)
The state of emergency allows the ruling class to continue to get this experimental gene therapy made by a self-described "biotechnology" company into the bodies of as many willing sheep as possible.
The staff in Pennsylvania were using the J & J vaccine, and the EUA vaccine information (provided by the FDA, or the ruling class), can be found here.
Take one of these vaccines if you want. Far be it for me to tell you what to do. But at least inform yourself of what's going into your body beforehand and understand that there's a reason and an agenda behind this push to get everyone willingly vaccinated.