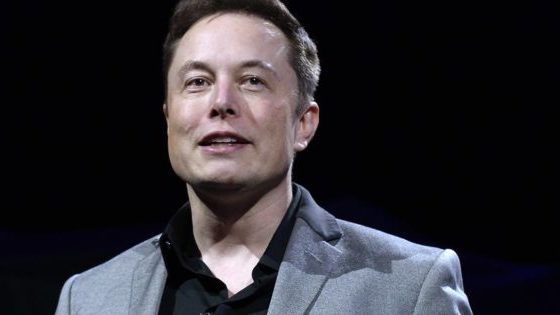 Tesla's CEO, Elon Musk is warning of a "population collapse."  Musk says to expect the human population to noticeably and significantly drop by the year 2050.
Musk's macabre prediction was triggered by a tweet from a page called World of Engineering that said: "1950 (historical) world population – 2,556,000,053. Current world population – 7,712,343,478. 2050 (projected) world population – 9,346,399,468."
Replying to that tweet on Friday Musk wrote: "Real issue will be an aging and declining world population by 2050, *not* overpopulation." According to the Economic Times, Musk also shared a Wikipedia link to an article titled, "Projections of population growth."
Real issue will an aging & declining world population by 2050, *not* overpopulation. Randers estimate far more accurate than UN imo: https://t.co/cdHf62bxpb

— Elon Musk (@elonmusk) June 21, 2019
Wikipedia is about as reliable as CNN (considering anyone can change the information offered at any time) so it would behoove Musk to at least have a better source.
Elon have you ever edited facts from a Wikipedia page when you can't sleep?

— Evelyn Janeidy Arevalo ♡ (@JaneidyEve) June 21, 2019
However, he might be onto something.  Population decline is becoming a concern. Life expectancy is dropping and people just aren't having as many kids anymore.
https://www.shtfplan.com/headline-news/peak-civilization-mit-research-team-predicts-global-economic-collapse-and-precipitous-population-decline_04052012
The SpaceX CEO's theory is that when an increasingly-elderly global populations clash with declining birth rates around the world in the near future a "population bomb" would go off, web portal Futurism reported.
Musk first broached the topic back in 2017 when Musk replied to a publication saying, "The world's population is accelerating towards collapse, but few seem to notice or care." Half of the world's countries have fallen below the replacement rate for developed nations (which is, on average, 2 children per woman), according to a 2017 article by Futurism on Musk's population decline theory. If this trend continues on, countries like Germany and Italy will see their populations decrease by half over the next 60 years.
While an exponentially increasing population is unsustainable, culling human population growth has ethical and moral implications. But if Musk is correct, and human population collapses, we'll avoid the ethical dilemma while being faced with economic and societal ones.
In March of 2017, Musk warned that we face a "demographic implosion," because in many countries "you have a very high dependency ratio, where the number of people who are retired is very high relative to the number of people who are net producers."