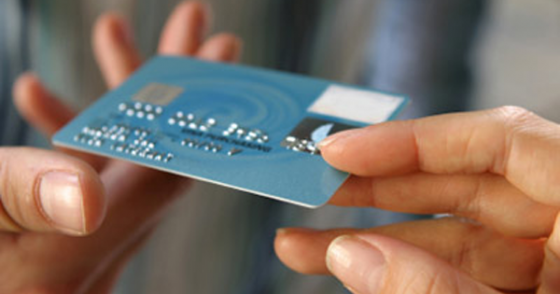 A new report is shining some light on an indicator that the economy is about to take a major downturn.  Credit card accounts are not being paid and some accounts are being closed in anticipation for an upcoming recession.
Credit-card delinquencies, application rejections, and involuntary account closures are all on the upswing, according to a report from the Federal Reserve Bank of New York. According to Business Insider, The Fed says these developments reported are "potentially concerning" given the strength of the economy and comparatively low interest rates.  Does the Fed not remember that they themselves have been jacking up the interest rates for months now? Sure, they are still relatively low, but that's little consolation for the person who lives paycheck to paycheck and just saw another rate hike.
The Fed released the results of this report this week. It's called the "Credit Access Survey" which is a quarterly report on United States borrowers. It brought to the surface a couple of alarming trends that suggest credit-card issuers are getting skittish and paring back risk: Both credit-card rejection rates and involuntary account closures are on the rise.
A separate New York Fed report released last month, the "Quarterly Report on Household Debt and Credit," produced a similar finding. The report, which mines Equifax consumer credit reports for data, showed an uptick in the past year and a half in account closures, again primarily from credit cards.
The reason credit card companies may be closing accounts and rejecting borrowing increases is that they may be spooked by the increasing number of people who already aren't paying off their cards. Credit-card delinquency rates began to climb sharply toward the end of 2016, a trend that hasn't reversed in 2018, according to Fed data. And it's a trend that will more than likely continue to get worse as the cost to service those loan increases (interest rates rise.) It also could mean that many card companies issued debt too freely and to less-trustworthy borrowers in preceding years and are now trying to reverse course knowing that many will be put in a position of being unable to pay back what they have borrowed.
This is a bad sign for the economy because as people lose their jobs or begin to struggle financially, credit cards tend to be one of the first bills they stop paying, as compared with secured loans for a home or a car because people risk losing those crucial assets. If the economy is turning, card issuers have a pretty huge incentive to get ahead of the trend, especially amid the environment of climbing interest rates, which makes financial life even more difficult for cash-strapped cardholders.