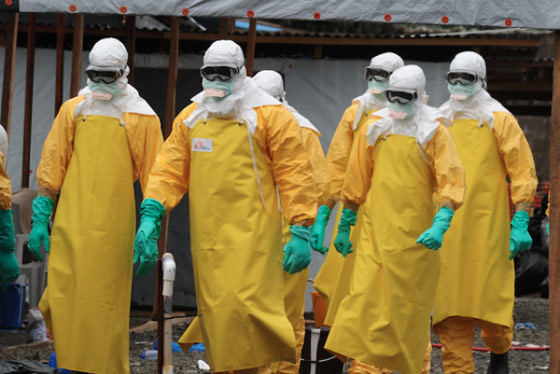 The recent outbreak of Ebola in the Democratic Republic of Congo is the second worst in recorded history.  So far, 743 people have been infected with the virus and 461 of those have died.
In just one day, the DRC recorded 7 new cases of Ebola. There are now 174 cases remain under investigation, which is up from 161 yesterday. Four of the new cases were reported in Katwa, the latest hot spot in the outbreak that has swept across North Kivu and Ituri provinces in the DRC during the past 6 months. According to the University of Minnesota's Center for Infectious Disease Research and Policy, one of the two deaths confirmed today was a community death in Katwa. Community deaths, which take place outside of a hospital or Ebola treatment center, raise the risk of Ebola transmission.
The World Health Organization says that approximately two-thirds of patients in the current outbreak are women; historically, infections are split evenly among men and women. But in the eastern DRC, women are more likely than men to attend funerals and care for sick relatives. In an effort to stop the spread of this disease, the WHO said some women have been trained in outbreak response and Ebola education and have gone door to door in outbreak zones to inform residents about the deadly disease. "Local women have taken a leadership role in explaining the disease, and learning how to stop its spread," the WHO said.
South Sudan has now begun using Merck's unlicensed and trial vaccine on people as they fear the spread of the virus. The vaccination efforts began on Monday, according to ABC News. Health workers and other front-line responders are being vaccinated with the trial vaccine against Ebola amid fears the deadly disease could spread across the border.
 The risk of a regional spread of this deadly virus is on the rise.  South Sudan, Uganda, and Rwanda could all experience outbreaks should containment measures fail. "It is absolutely vital that we are prepared for any potential case of Ebola spreading beyond the Democratic Republic of the Congo," Dr. Matshidiso Moeti, WHO regional director for Africa, said in a statement. "WHO is investing a huge amount of resources into preventing Ebola from spreading outside DRC and helping governments ramp up their readiness to respond should any country have a positive case of Ebola."