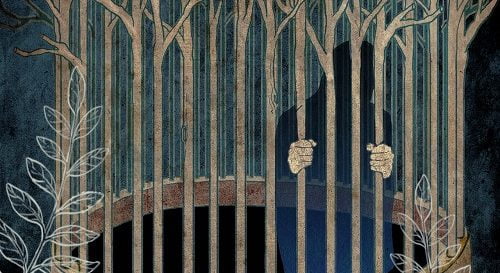 The Dutch court has reinstated the COVID-19 curfews initially removed. The court has overturned a ruling handed down hours earlier ordering the government to lift the "illegitimate" measure immediately.
If this doesn't prove that government will do what they want and those in it believe they own other human beings and get to dictate their rights, I'm not sure what does.  We need to wake up as humanity.  Government is slavery and it is so in every single country.
According to a report by RT, a three-judge appellate panel granted an emergency injunction following a request from the Dutch government on Tuesday, agreeing to vacate the earlier order from a lower court to end the nightly curfew, DW reported. The decision came just moments before the 9 pm curfew was set to take effect, with the judges scheduling a full hearing on its legality for Friday.
The appeals judges argued that they wanted to avoid what they called a "yo-yo effect," referring to public confusion around whether the curfew was still in force, adding that "in this case, the state's interests weigh more than that of Virus Truth's," the activist group that brought the initial complaint against the curfews to court – also known by its Dutch name, Viruswaarheid. –RT
While the Dutch Justice Ministry noted it was reviewing the decision after it was handed down, Prime Minister Mark Rutte continued to insist the curfew would be enforced regardless, urging citizens to "keep respecting the curfew" even if the government's appeal failed. Later on Tuesday night, Rutte tweeted: "Curfew applies, even tonight. The coronavirus is not yet under control. It remains important to stay at home, meet as few people as possible, and adhere to all measures, such as curfews."
De avondklok geldt, ook vanavond.

Het coronavirus is nog niet onder controle. Het blijft belangrijk om thuis te blijven, zo min mogelijk mensen te ontmoeten en je aan alle maatregelen te houden, zoals de avondklok.

Meer informatie ⤵️https://t.co/7fEuP1tEmN#AlleenSamen pic.twitter.com/FHbIrDCGTR

— Mark Rutte (@MinPres) February 16, 2021
We don't need masters or rulers or owners.  We are free. It's time to start acting like it. Government is slavery and until we figure that out we are doomed to suffer under this oppressive feedback loop.

[DISPLAY_ULTIMATE_SOCIAL_ICONS]