Editor's Note: The following interview with Ted Nugent is a must-watch and one you'll want to share with family and friends, especially those who don't agree with our natural right to preserve and defend our lives. We challenge any advocate of restrictive gun legislation to put forth a logical argument to counter the natural laws highlighted by Nugent. We're fairly certain no such argument could be made on the merits, despite the fact that the Huffington Post once referred to him and his ideas as "toxic" to the Republican Party and "like a machine gun that riddles his own troops with friendly fire" in an effort to suggest Nugent is a madman whose ideas are supported only by a minority of radical, bible toting, gun carrying fringe lunatics on the extreme right of the modern day political spectrum.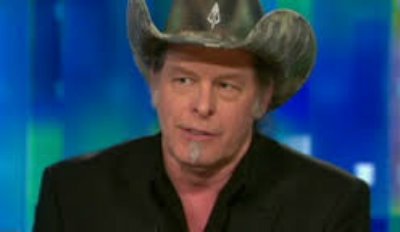 Via The Daily Sheeple:
There are so many quotable gems in this video of the incomparable Ted Nugent that we don't even know where to begin. Here are a few favorites:
"I don't need a document, and I don't need another man to explain to me, that I have a right to defend my gift of life."

"There is an argument in America … from a whole gaggle of numbnuts who would try to tell me that they will dictate where, how, and if I can defend myself. I find that preposterous. I find it unacceptable and I will not accept it."

"The Second Amendment of our Bill of Rights is my concealed weapons permit, period."

"I don't like repeat offenders, I like dead offenders."
Somehow, these statements are seen by many as outrageous.  The gun control advocates really aren't fans of intelligence and common sense. (Remember this hysterically funny video of Cali Senator Kevin de Leon attempting dramatic effect with no facts whatsoever?) If Mr. Nugent was the one making the laws, we're quite sure that violent crime rates in America would plummet.
Delivered by The Daily Sheeple
Related: Why I Cannot Support Concealed Carry Weapons Permits