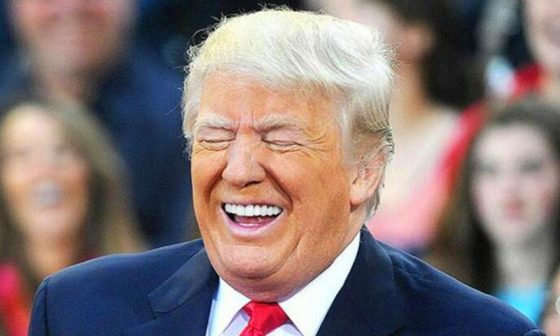 One thing we aren't short on right now is predictions. One Democrat and activist is making the claim that Donald Trump will resign before he can be impeached, and the president will claim it's due to his "poor health."
Jon Cooper, the chairman of the Democratic Coalition, suggested on Sunday that Trump is on very thin ice and despite his promises to win re-election in 2020, the president may not even make it to the next election. Trump is currently in the crosshairs of the pro-impeachment Democrats in Congress, who are looking for any excuse to derail his presidency.  Public hearings began last week and will recommence Tuesday.
According to Newsweek, it now seems a foregone conclusion that he will be impeached a party-line House vote, though it remains unlikely that the Republican-controlled Senate will convict him. But Cooper is assuming that Trump won't even make it through his first term, but not because of impeachment…
Cooper believes president Donald Trump will resign due to health concerns.
PREDICTION: Donald Trump will resign from office before he can be impeached, citing health reasons.

— Jon Cooper (@joncoopertweets) November 17, 2019
This prediction comes on the heels of a two-hour unscheduled checkup that Trump had undergone. Although the announcement of the checkup spurred rumors of the president's ailing health, the White House Press Secretary Stephanie Grisham was quick to dismiss such reports, according to Reuters. When asked if Trump's health was of concern, Grisham replied: "Absolutely not. He is healthy as can be." Regardless, Cooper said the rumors were that Trump had experienced some chest pain related to anxiety over the ongoing impeachment proceedings.
Fox News host Jeanine Pirro's gushing praise that Donald Trump is "almost superhuman" raises more questions about his unannounced exam at Walter Reed. Rumors abound that the real reason for Trump's visit was chest pains caused by his growing anxiety over the impeachment hearings.

— Jon Cooper (@joncoopertweets) November 17, 2019
Cooper also believes that vice president Mike Pence would do anything to become president, including "stab [Trump] in the back."
Three things to understand about @VP Mike Pence:

1) He knows Trump is a lying, cheating, corrupt, traitorous criminal

2) He'd stab anyone in the back — and I mean ANYONE — to advance his political aspirations

3) He's likely plotting behind the scenes right now to betray Trump

— Jon Cooper (@joncoopertweets) November 17, 2019
Cooper appears to be implying that Trump should watch his back and that Mike Pence is nothing more than his enemy seeking his demise so the vice president can grab power.
That's one heck of a prediction!