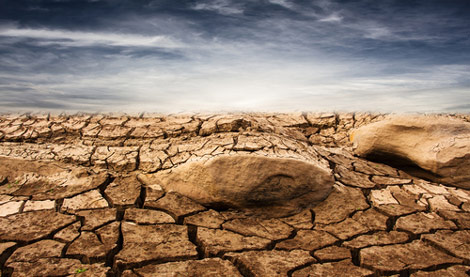 For the first time ever, there's an official water shortage at the largest water reservoir in the United States. Yesterday, the US Bureau of Reclamation declared a water shortage at Hoover Dam's Lake Mead, which 25 million people across the Western US and Mexico rely on for water. It's the first time this kind of declaration had been made on the Colorado River, the main source of water for Lake Mead.
According to CNN, and E&E News, the declaration of a shortage will trigger mandatory cuts to water use. Farmers in part of central Arizona will face major cutbacks in water deliveries next year, and they're preparing for the supplies to be entirely shut off in 2023. California, Arizona, and Nevada all use water from Lake Mead. Based on federal guidelines for shortages brokered in 2019, Arizona will lose 18 percent of its annual apportionment of water from Lake Mead, and Nevada will lose seven percent of its annual allotment. Mexico, which also gets water from the watershed, will lose five percent of its share. California won't face cuts just yet, because it has stronger water rights under complex water-sharing agreements.
"It's not like drought is a new phenomenon. There are parts of the world that are dealing with these conditions every day of the year. What we're seeing, however, is that the overall set of expected conditions is moving into uncharted territory," Alex Ruane, one of the authors of the new report and a research physical scientist at the NASA Goddard Institute for Space Studies, told The Verge last week.
We should all be using this time to prepare and upgrade our water storage.
Prepping Tips: Long & Short Term Water Storage
SURVIVAL WATER FILTER DIY – WHAT TO DO IN AN EMERGENCY!
Take the time to make sure you can find a water supply, or quickly create one.
Prepping: DIY Rainwater Harvesting System
The water level at Lake Mead reached a historic low in June, dropping to 1,071.57 feet above sea level. By January, when mandatory cuts come into effect, water in the reservoir is expected to reach just 1,065.85 feet above sea level.