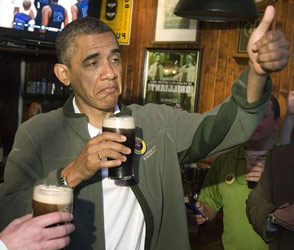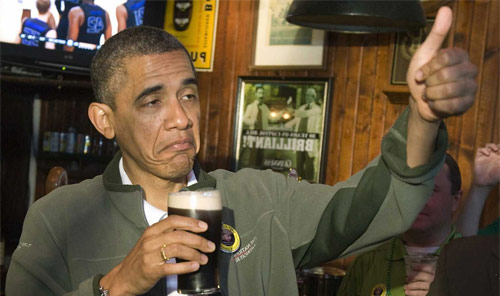 Forget for a moment that U.S. stock markets have seen their worst start to a new year since the Great Depression or that some $2.5 trillion in wealth has been evaporated in less than two weeks.
CNN says it's hardly the time to panic:
Time to panic? Hardly.

There are plenty of reasons to relax, especially if you are a U.S investor. Here are the top two:

1. America's economy is still in good shape.

2. Staying in stocks pays off. Since World War II, investors who remained in stocks for at least 15 years made money

…

Right now, the U.S. economy is growing. It's not rock star growth, but 2% to 2.5% a year is good, and the Fed is being very cautious.

More importantly, businesses are still hiring. Over 2.3 million jobs were added last year (the latest data on hiring comes out Friday and it's widely expected to show more jobs added).
Pay no attention to the fact that last week not a single cargo ship was transporting raw materials in the South China Sea, the first time in history that it has happened. The economy is is great shape and this is not proof that global commerce has literally stopped.
Worry not that Walmart, Macy's and scores of other retailers had an abysmal holiday season and are now set to lay off tens of thousands of workers. Unemployment, when calculated using models that were used during the Great Depression and that were defined out of existence by the government in 1994 show that some 23% of Americans are out of work. But we don't calculate like that anymore, so we actually have an employment rate of about 95% in America right now.
And though the economy is officially growing at 2.5% per year based on the government's trustworthy data, we should absolutely not look at the inflation numbers, which according to Shadow Stats are running about 4% per year. If we did, however, go totally fringe and consider inflation within the context of the economy we might notice that this purported growth is actually negative 2% if not worse.
In fact, we're doing so well that just 45 million of America's population of 320 million people are on food stamps right now. By all accounts, a really good sign of not just economic growth, but more jobs and an increase in personal incomes.
And with oil trading at under $30 per barrel, we can see nothing but blue skies going forward because, hey, we're all paying a dollar less for gas now. We're sure this will have no effect on the domestic real estate market in places like Texas and North Dakota. Nor will this collapse in oil prices cause debt burdened domestic oil companies to close up shop, potentially leading to a domino affect across the entirety of the U.S. economy. Nor will it have any impact on periphery businesses that service those companies, including all of those restaurants that saw below-minimum wage job growth explode last year.
You have absolutely nothing to worry about. The notion that an economic and financial catastrophe of historic proportions is playing out right before our eyes is the fantasy of internet conspiracy fanatics.
At this point, we encourage our readers to take no action to prepare for the coming calamity, because there is no coming calamity.
Carry on. Everything is awesome. It really is different this time.
Also Read:
A Step-By-Step Guide To Prepare For Any Disaster
Prepare For Total Economic Disaster: "We Are Going Down And Going Down Hard"
Real Time Currency Collapse In Canada – This Is What It's Going To Look Like In the USA
Stalling Economy Threatens Food Supply: "This Perfect Storm Could Cause You to Starve to Death"
"Sell Everything!" Royal Bank of Scotland Tells Investors to Fear 2016 Financial Cataclysm