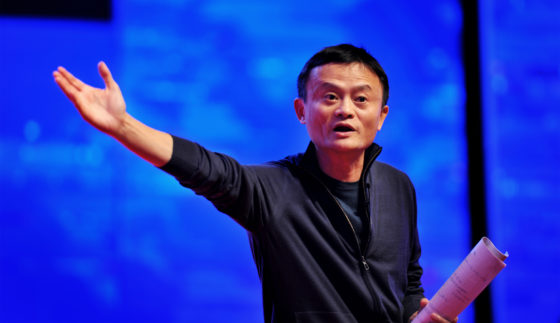 According to Jack Ma, a billionaire and the founder and outgoing executive chairman of Chinese tech titan Alibaba, it's the United States that will end up losing out in a trade war with China. Ma said the U.S. would inevitably  "suffer more" and there was no logic behind the U.S.'s mass deployment of tariffs as a solution to the countries' trade imbalance.
Speaking at the South China Morning Post's China Conference in Kuala Lumpur, Jack Ma, along with Alibaba's executive vice president Joe Tsai, said the cold-war style offensive by America is an ill-advised miscalculation that will cause pain "all over the world." The warning comes from top executives of Chinese conglomerate and not long after large corporations such as Ford announced layoffs citing the tariffs imposed during the trade war.
Tsai went on to say that the U.S. was reacting to its "unfounded fear that China's rise is somehow going to threaten the national security and well-being of the American people." The US economy had in fact benefited from its trade relationship with the US, Ma said, pointing out the Western superpower's gross domestic product had grown steadily in part because of the outsourcing of jobs to China, according to Forbes. Tsai also declared the trade war had morphed into a "cold war or geopolitical war started by the United States."
And many economists agree.  This trade war will be paid by the American consumer first, and then by the American worker. Those who think China is "out of bullets" in the trade war had also better prepare themselves for some bad news.  The Chinese government eased the tariffs on non-American goods imported into the country recently to take pressure off the backs of the public.
"It is really ill-advised for the United States to launch a war of some sort…thinking that they can treat China like the way they treated Russia by isolating the economy and bringing on pain," Tsai said, as reported by the Post. "We are so integrated that the pain is going to be felt all over the world. Everybody is going to feel the pain." And that pain has already started for some in the United States. Coupled with rising interest rates, the cost of living is about to go up while jobs are lost and pay goes down.
In fact, last month, Ma declared that Alibaba would not follow through on an earlier promise to create a million new jobs in the U.S. because "the current situation has already destroyed the original premise" for that pledge.