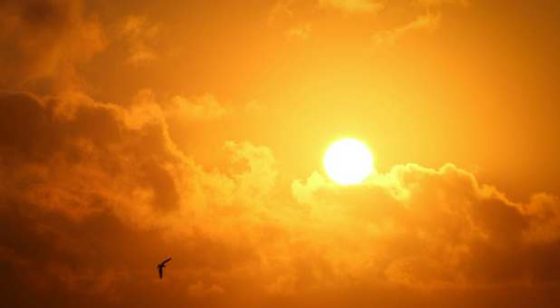 China has successfully fired up an artificial sun that reached temperatures of 120 million degrees Celcius.  This is just another step on their quest for nuclear fusion.
While the United States is worried about which pronouns are correct and who should be punished for wrong think, China is firing up an artificial sun as they attempt nuclear fusion. China succeeding in holding plasma of 120 million degrees Celsius for close to two minutes. Chinese daily Global Times reported that the so-called artificial sun as the Chinese nuclear fusion project is known also succeeded in maintaining plasma at 160 million degrees Celsius for 20 seconds.
These times, while not very long in absolute terms, are records in the quest for nuclear fusion, according to a report by RT. The next step would be to maintain these temperatures for as long as a week, according to a physics professor from the Southern University of Science and Technology in Shenzhen.
Russia has also recently reported on its research into nuclear fusion. Earlier this month, state media said the T-15MD tokamak had been powered for the first time.
According to OilPrice, if nuclear fusion is achieved, the implications for humanity would be massive. Among the benefits of the technology is ultrapowerful energy that is cheap to produce, emission-free, and virtually limitless. Nuclear fusion leaves no radioactive waste, either, which makes it as close to the perfect source of energy as possible.
That is if the rulers who are attempting this choose to share the benefits with humanity.  Remember, the ruling class has no desire to help its slaves, only to ensure their compliance and obedience to their commands.
Continue to use common sense and discernment when it comes to everything, including nuclear fusion. My guess is they will want to sell us clean, free energy in the future. We are not told the whole truth about anything and that would include nuclear fusion. Stay alert and prepared.  Refuse to live in a state of fear and stay prepared for whatever you can.