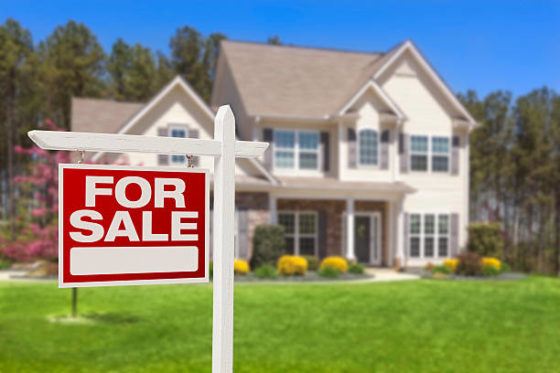 Recently, CNBC interviewed Glenn Kelman, the CEO of Redfin, on the current state of the housing market. Kelman said that housing prices, interest rates, and taxes are whipping up a "perfect storm" on the coasts and elsewhere.
Student debt is already weighing heavily on the housing market, and interest rates poised to hit 6% could throttle the already precarious situation the economy is in now.  To be sure, the falling 30-year mortgage rate could reverse and hit 6% in the second half of next year. With record numbers of Americans in a record amount of debt, the slightest increase in interest rates could push some over the edge.  But that's only one concern about the housing market.
There is no better barometer on the health of the United States' economy than housing, according to Market Watch. It's an industry that encompasses a myriad of vital sectors; including banking, manufacturing, commodities, international trade, transportation, and, of course, consumer spending. So it's not surprising the Federal Reserve closely monitors housing trends in the course of setting monetary policy. It's simply not possible to have a solid economic foundation without a robust housing market, and last year, the housing market was anything but robust.
The Fed's hesitancy in raising interest rates further last week was due to volatility and instability in the housing market. This weakness is evidenced in the government's own housing numbers.
Early this month, the government reported that new home sales dropped 6.9% in January to a 607,000 annual rate, which happens to be 4.1% below its year ago level. Not a great start to 2019. Sales crept up a disappointing 2.2% all of last year.

Existing home sales for February, on the other hand, rebounded with an 11.8% jump over January. It was certainly better than consensus expectations, which was in the range of a 5% increase. (Yet even with this bounce, the pace is still 1.8% off the same month last year.)-Market Watch
There are several factors that play into the "perfect storm" for the housing market.  One of those is the overall age of the population. Currently, baby boomers are retiring at a rate of 10,000 a day, which means looking to the millennial generation as the next wave of demand for homeownership. But many in this cohort are incapable of making such a financial commitment because they are burdened with a record $1.6 trillion in college debt. And "serious delinquencies" (those at least 90 days overdue or in default) of student debt topped a record $166 billion in the final quarter of 2018.
Lenders have also been more carefully assessing who the lend money to. With household debt reaching an all-time high of $13.5 trillion and interest rates rising the last three years, banks have also turned more cautious about granting credit to households, according to the Federal Reserve's Senior Loan Officer Survey on Banking.
If the market is weakening as the Fed's numbers and plans to back off in interest rate hikes are showing, then many will delay home ownership until there is more confidence in the overall economy.  So don't look for the housing market to improve dramatically this year.