This report was originally published by Mike Adams at NaturalNews.com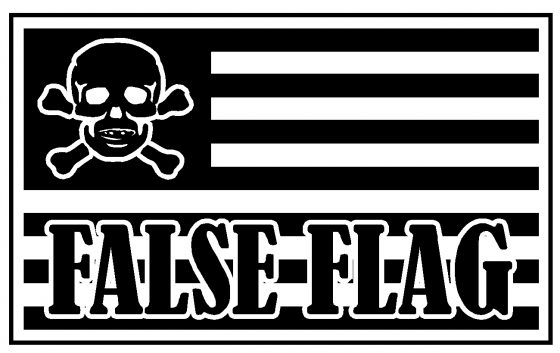 For the last two months, I've been warning about the rising risk of a major false flag attack taking place before the mid-term elections. The aggressive, unprecedented PURGE of Alex Jones / InfoWars underscores the desperation of the totalitarian deep state that's about to make a move to eliminate President Trump and / or steal the elections.
Anyone who believes that the sudden de-platforming of Alex Jones across over a dozen online services and platforms isn't coordinated collusion is delusional. The coordinated de-platforming effort is clearly directed by the deep state to eliminate a prominent, dissenting voice in preparation for unleashing a history-shaping false flag attack that's likely going to be bigger than 9/11.
The radical Left is escalating its violence across America, and the tech giants are dramatically escalating their censorship actions to silence all independent voices that might question any "official" narrative. It all points to something big about to come down— something so big that only the official narrative can be allowed to be heard or spoken.
We are living under an Orwellian totalitarian regime beyond any horrific imagination. Google, Apple, YouTube, Facebook, Twitter and other tech giants are engaged in the most criminal, malicious racketeering and tyranny imaginable. This is not sheer coincidence. They've all been ordered to censor the independent media in preparation for what's coming next. As I explain in this video, the most likely false flag assault to be staged by the Left might be a "mass shooting" at CNN or another media giant, all staged with impressive theatrics to augment the real violence with a false narrative. Watch my entire warning, below:
Read more articles about false flag events at FalseFlag.news.
Also check out the shhnookered channel at REAL.video which now has multiple video channels covering mass shooting events in U.S. history.
---
About the author: Mike Adams (aka the "Health Ranger") is a best selling author (#1 best selling science book on Amazon.com called "Food Forensics"), an environmental scientist, a patent holder for a cesium radioactive isotope elimination invention, a multiple award winner for outstanding journalism, a science news publisher and influential commentator on topics ranging from science and medicine to culture and politics. Follow his videos, podcasts, websites and science projects at the links below.
Click here to read a more detailed bio on Mike Adams, the Health Ranger, at HealthRanger.com.
Find more science, news, commentary and inventions from the Health Ranger at:
Diaspora: (uncensored social network)
Share.NaturalNews.com
GAB.ai:
GAB.ai/healthranger
Vimeo:
Vimeo.com/healthranger
Podcasts:
HealthRangerReport.com
Online store:
HealthRangerStore.com
#1 Bestselling Science Book Food Forensics:
FoodForensics.com
Facebook:
Facebook.com/HealthRanger
Twitter:
Twitter.com/HealthRanger
iTunes:
itunes.apple.com/us/podcast/the-health-ranger-report/id1063165791
SoundCloud:
Soundcloud.com/healthranger
Health Ranger's science lab
CWClabs.com
Health Ranger bio
HealthRanger.com
TruthWiki.org
Search engine:
GoodGopher.com