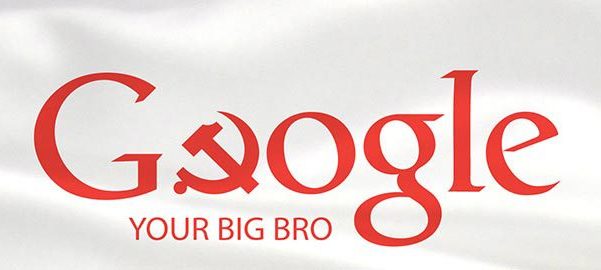 Yesterday, we reported on a video shared by Project Veritas which showed a top Google employee discussing ways to meddle in the 2020 election to prevent president Donald Trump from winning a second time.  Google-owned YouTube has unsurprisingly censored the video.
All but proving their guilt, Google is doing everything in their power to keep their propaganda schemes under wraps; and that includes bold and obvious censorship. Of course, they would censor a video exposing them and not one single person should be surprised at this point. It only proves that they have something to hide by removing the video from YouTube.
According to Breitbart, the video, which is still available on the Project Veritas website featured undercover footage of a top Google employee, Jen Gennai, stating that the company shouldn't be broken up because only they can prevent the "next Trump situation." We embedded the video for our readers, and by clicking on the link below, you'll be able to see that Google did censor the video:
https://www.shtfplan.com/headline-news/google-election-meddling-how-do-we-prevent-trumps-election-from-happening-again_06242019
If the left wants to know how Trump won, look no further.  Censorship doesn't prove the video was "fake news," in fact, it wasn't. It was real and raw footage of a Google employee detailing ways to use propaganda and algorithms to affect the outcome of a presidential election. Google employee Jen Gennai said:
Elizabeth Warren is saying we should break up Google. And like, I love her but she's very misguided, like that will not make it better it will make it worse, because all these smaller companies who don't have the same resources that we do will be charged with preventing the next Trump situation, it's like a small company cannot do that.
This corroborates other leaks from Google. Earlier this year, former Google software engineer Mike Wacker published emails appearing to show that a manager at the tech giant told one of their subordinates that the company had to stop "fake news" and "hate speech" because "that's how Trump won." If the censorship and modern-day book burning continues, Trump will win the presidency again hands down. Love him or hate him, but censorship has a similar effect to prohibition: people want banned information more than the mainstream media's propaganda. This incident, while unfortunate because of the censorship, will only lead to increasing outrage and a second Trump election.
People don't like being told what information they are allowed to be exposed to, which is why censorship is doomed to fail. It'll never have the desired effect. Already, some are asking others to do their part in the war on free speech. James O'Keefe urged viewers to download the video and repost it to ensure it could not easily be censored.
https://twitter.com/JamesOKeefeIII/status/1143330626784960512?ref_src=twsrc%5Etfw%7Ctwcamp%5Etweetembed%7Ctwterm%5E1143330626784960512%7Ctwgr%5E393039363b636f6e74726f6c&ref_url=https%3A%2F%2Fwww.breitbart.com%2Ftech%2F2019%2F06%2F24%2Fgoogle-censors-video-exposing-google%2F
O'Keefe, the owner of Project Veritas, reported on Twitter earlier today that the journalistic outlet received a privacy complaint on its YouTube videos. "Privacy" is the same excuse used by the tech giant for taking down a video about one of Veritas' earlier stories, about anti-Christian bias at image platform Pinterest.
Breitbart News has asked for a comment from Google, and so far have gotten no response from the tech giant.