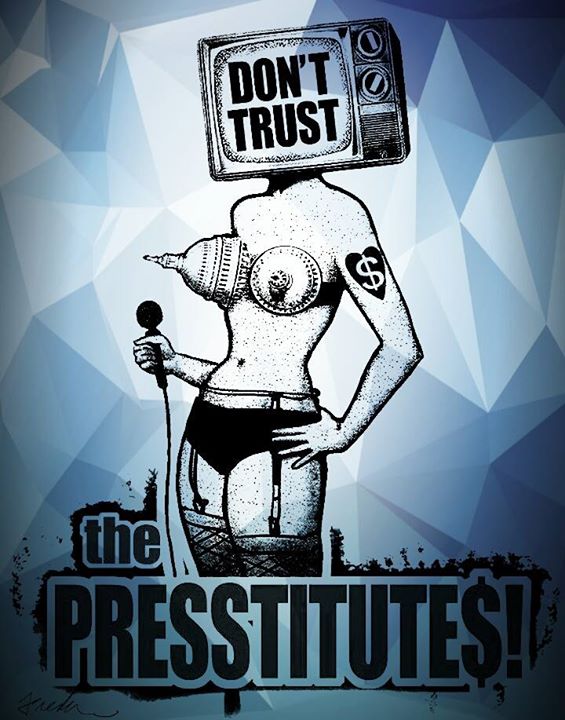 This video was produced by Greg Hunter and first published at USAWatchdog.com.
Editor's Comment: The Clinton's deregulated the media industry back in the 1990s, and the tycoons who bought up all the pieces are paying back the power brokers in Washington in general – and specifically the Clinton dynasty. There is a clear reason why the bias in the media is so heavy, and why Hillary is having a cake walk to the White House… meanwhile, Trump is taken to task for every outburst and every perceived fault.
Truth is, the thing is just rigged to keep the establishment in power. Today we know that as Hillary's face, but Trump could learn to wear it just as well. At any rate, Gerald Celente is on a roll here… and makes solid points as always.
Gerald Celente: News Media Working for the Whore Master, October Surprise Coming
by Greg Hunter
Trends researcher Gerald Celente says, "The media is very favorable to Clinton for a very obvious reason as we see it. . . . Here's some facts: The fact is once upon a time, there used to be a thing called communications regulation. . . .
Bill Clinton deregulated the industry to allow the few to own everything. So, six companies now control over 90% of the media. Why do you think they are supporting her? Hillary and Bill Clinton get paid $250,000 to $300,000 for a half hour or hour speech when you can hear them BS for free all day long. It's called pay-back.
That's all it is. It's a sellout to America. Nobody is calling them out because why should "presstitutes" call them out? They are working for the whore master. They get paid to put out. That's what they are doing. They are putting out the propaganda by the whore masters who run the media."
This video was produced by Greg Hunter and first published at USAWatchdog.com.