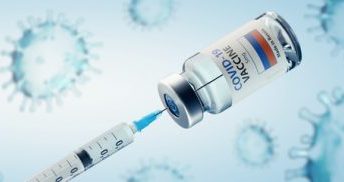 The Centers for Disease Control and Prevention has suggested that "vulnerable adults" be "allowed" to take a third shot of the COVID-19 experimental gene therapy drug. These booster shots will be for the elderly and other high-risk adults, paving the way for the Biden administration to roll out third jabs.
Anyone with two brain cells to run together knew this wouldn't end at two shots. Even Johnson & Johnson, who created the "single-shot" COVID "vaccine" is now saying that a second dose will be recommended.
Previously "One Shot" J&J "Vaccine" is Now Two
The Advisory Committee on Immunization Practices on Thursday recommended giving third doses of the Pfizer-BioNTech vaccine to people 65 and older, as well as to individuals 50-64 whose medical conditions make them more likely to suffer serious illness or death from the virus, according to a report by RT. The United States Food and Drug Administration has given its blessing to the use of Pfizer's Covid-19 jab for booster doses. The move could impact millions of Americans, including teachers, grocery workers, and hospital staff.
Many people are refusing these jabs and leaving their jobs to avoid the enslavement that will surely follow if the ruling class gets their way and "vaccinates" the vast majority of the population.
Heeding advice from its special panel on vaccines, the FDA on Wednesday moved to approve a third dose of the US drugmaker's Covid-19 vaccine to be used on seniors as well as "individuals 18 through 64 years of age and at high risk of severe Covid-19." It has also been approved for adults "whose frequent institutional or occupational exposure" to the virus ostensibly puts them at a heightened risk of "serious complications of Covid-19, including severe Covid-19." –RT
Just how many of these shots will the masters convince the gullible sheep they need?
The Ruling Class And Big Pharma Team Up To Push A Third COVID Shot
"The FDA amended the EUA for the Pfizer-BioNTech Covid-19 vaccine to allow for a booster dose in certain populations such as healthcare workers, teachers, and daycare staff, grocery workers, and those in homeless shelters or prisons, among others,"  FDA Commissioner Janet Woodcock said.
The decision may still come as a disappointment for Biden, who has rallied behind the idea that everybody 18 and older should be able to get a booster shot within eight months of their second dose, promising to start rolling out the revaccination program as early as September. But the ruling class will not stop. Noting is going to stop them from attempting to vaccinate as many human beings as possible.
Stay strong and alert. Make sure you know what's going on while refusing to live in fear.  Make sure your preps are all in order. This isn't going to end until enough people begin to realize this is not about health. It's about permanent slavery. No one makes a rightful master, and no one makes a rightful slave. The illusion of freedom has been shattered unless you live in a delusion. As more figure this out, those who seek ultimate control will try harder to hold onto their power.