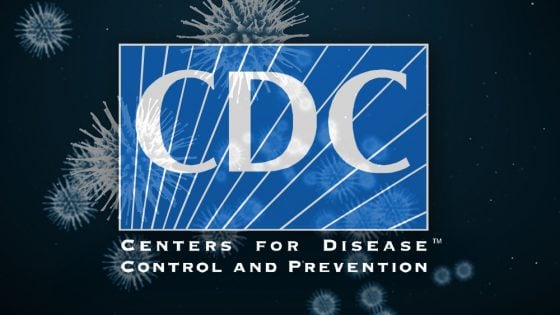 According to the Centers for Disease Control and Prevention, the coronavirus is now at the point that it almost qualifies for pandemic status. Top CDC official, Dr. Anne Schuchat, said that the outbreak already meets two criteria for a pandemic,
Schuchat is the principal deputy director of the CDC and made the remarks in prepared statements. "It is a new virus, and it is capable of person-to-person spread," she said. "If sustained person-to-person spread in the community takes hold outside China, this will increase the likelihood that the WHO will deem it a global pandemic."
WHO Director-General Tedros Adhanom Ghebreyesus said health officials would not "hesitate" to declare the outbreak a pandemic if "that's what the evidence suggests." On Friday, he said the WHO hadn't declared a pandemic in part because most cases of COVID-19 were still traced to known contacts or clusters of cases, and there wasn't any "evidence as yet that the virus is spreading freely in communities." –CNBC
"CDC's most expert and practiced infectious disease and public health experts are dedicated to this response 24/7 to protect the American people," she said. "The agency's approach to COVID-19 is built upon decades of experience with prior infectious disease emergencies including responses to SARS, MERS, and Ebola, and to pandemic influenza."
"We are asking the American public to work with us to prepare for the expectation that this could be bad," said Dr. Nancy Messonnier, director of the CDC's National Center for Immunization and Respiratory Diseases. Schools should consider dividing students into smaller groups or close and use "internet-based teleschooling," she said.
"For adults, businesses can replace in-person meetings with video or telephone conferences and increase teleworking options," she added
Many other health officials within the U.S. have said this viral outbreak will advance to a pandemic, an some give it no more than 30 days to make that designation.
Within 30 Days, The Coronavirus Outbreak Will Likely Become A Pandemic
Based on how quickly this virus is spreading, it could very well become a pandemic sooner.
This is raising more questions about how much government intervention and market manipulation we will all see in the coming days.
If you had to deal with an injury or illness in a disaster, would you know what to do? The Survival Medicine Handbook is a 670-page detailed guide for those who want to be medically prepared for any disaster where help is NOT on the way. This book is written by Joe Alton, M.D. and Amy Alton, A.R.N.P., the premiere medical preparedness professionals from the top ten survival website www.doomandbloom.net. The expanded third edition of the 3 category Amazon bestseller (Survival Skills, Disaster Relief, Safety/First Aid) is geared to enable the non-medical professional to deal with all the likely issues they will encounter in catastrophic short or long-term scenarios. The third (2016) edition of The Survival Medicine Handbook is not your standard first aid book: Unlike other so-called "survival" medical books, it assumes that a disaster, natural or man-made, has removed all access to hospitals or doctors for the foreseeable future; you, the average person, are now the highest medical resource left to your family. The Survival Medicine Handbook will give you the tools, in plain English, to competently handle injuries and illness for any situation that leaves you at the end of the line with regards to your family's medical well-being.