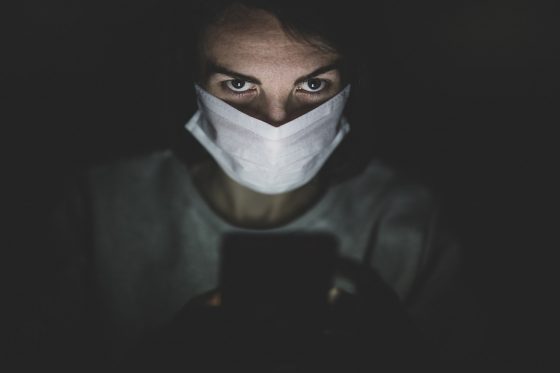 Because the Centers for Disease Control and Prevention cannot just give a straight answer or provide people with the truth, they have said the "smartest virus on Earth" is sometimes airborne. COVID-19 is apparently, not always airborne, but it can be.
If this makes no sense to you, you're not alone. The agency is once again claiming that the coronavirus can be airborne, but that it is not the main method of transmission. This is from a mainstream media source, and even they are feeling like this is a mixed message:
For the third time in less than a month, the Centers for Disease Control and Prevention has altered its guidance on how Covid-19 spreads. The agency said Monday that airborne transmission is possible, but that it's not the most common way the virus travels from person to person — a position that was published and then removed from its website in September. –NBC News
They are desperately trying to push that this virus is contagious even with more than six feet of distance.
The CDC updated its page on the spread of virus Monday to say that "some infections can be spread by exposure to the virus in small droplets and particles that can linger in the air for minutes to hours."

Those small droplets and particles in turn may be able to infect people who are farther than 6 feet away "from the person who is infected or after that person has left the space." –NBC News
The coronavirus is the most intelligent virus on Earth apparently.

Coronavirus Mutations? Or More MSM Fear Mongering?

There is desperation to keep the fear about this virus going for as long as possible. On Monday, the CDC issued a statement on the latest set of transmission guidelines, acknowledging "the existence of some published reports showing limited, uncommon circumstances where people with Covid-19 infected others who were more than 6 feet away or shortly after the COVID-19-positive person left an area."

"In these instances," the statement said, "transmission occurred in poorly ventilated and enclosed spaces that often involved activities that caused heavier breathing, like singing or exercise."

This could be leading up to another lockdown, especially as we see positive cases rising all over the United States.

[DISPLAY_ULTIMATE_SOCIAL_ICONS]