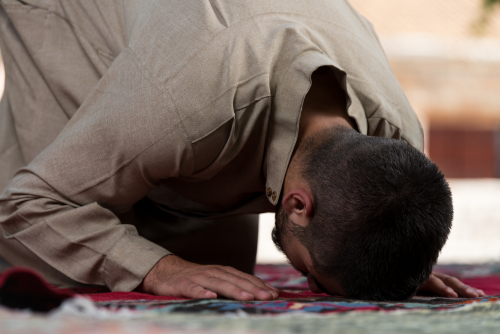 A free society can only sustain itself with the help of one simple rule. You can hold any religious or political belief, unless that belief imposes on the rights of others. If exercising your beliefs causes physical or financial harm to innocent people, then it's not compatible with a free society.
Unfortunately, countries in the Western world are increasingly abandoning that rule. In nations like Canada, it appears that people belonging to certain religions have more rights than others, and can use their religious beliefs as an excuse to bully people they don't like.
That's what one landlord named John Alabi learned when he was recently hauled before Canada's Human Rights Commission, where he was grilled for offending the sensibilities of two Muslim tenants.
His sins? John Alabi refused to remove his shoes when showing the bedroom where the couple prayed and while he always gave them the mandated 24-hour notice before showings, he didn't always provide the five-minute heads-up they'd requested to ensure the wife was modestly dressed and they weren't in the midst of their five daily prayers.
But that wasn't the only piece of evidence that was used against him. When the couple complained that a 24 hour notice wasn't enough, he told them "welcome to Ontario, Canada," in reference to how Ontario's rental laws are different from Quebec's, where the couple originally lived. For whatever reason, the tribunal thought that was discriminatory. The couple also complained that Alabi had pounded on their room to intimidate them, which in reality was just Alabi shoveling snow. The coup de grace for Alabi's case, was when the tenants showed the tribunal his Facebook page, which included a joke about Muslims.
So Alabi gave them a place to live, shoveled their snow, made a joke, and walked in their house with his shoes on. Because of that, the Tribunal declared that Alabi had harassed the tenants. He was ordered to pay the couple $12,000, and was forced to take an e-learning course on "Human Rights in Rental Housing." Unfortunately, Alabi doesn't have enough money to pay the fine.
He told the Sun that he has gone above and beyond to try to accommodate the Egyptian-born couple who have occupied his home's in-law suite, which he rented to them to help pay the bills.

"I go beyond all that. I just see everybody as human beings like me. That's why I took them in," he says. "We got along. And then all of a sudden I'm a racist?"

The couple complained about numerous other issues, and even called the police on him, claiming that his shoveling of snow outside their apartment constituted harassment.

When none of their complaints were actionable, they raised the shoe issue as a religious matter — although he'd worn his shoes inside their apartment in the past without comment.

"I have been victimized," Alabi said. "They are using their religion to victimize me." To add to his woes the landlord said he doesn't even have the financial means to pay the fine.

"I don't have the money. I work very hard. If they go into my bank account right now, I don't have $12,000 there," Alabi said.
The great irony in this situation, is how the Human Rights Tribunal's decision will likely impact Muslims in Canada. The tribunal supposedly exists to address claims of discrimination in Canada, but wouldn't their ruling actually increase discrimination?
After all, if you were a landlord in Canada, would you rent an apartment to a Muslim after reading about this story? Doing so is suddenly a very risky and expensive proposition, because any Muslim tenant could drum up fines against you for petty reasons. You'd have to discriminate if you didn't want your bank account to be cleaned out by opportunistic people who happen to have a religious belief that is favored by the state.
It just goes to show that leftist and social justice beliefs, which claim to be forces of equality and harmony, actually increase racial and ideological tensions when wielded by the state.