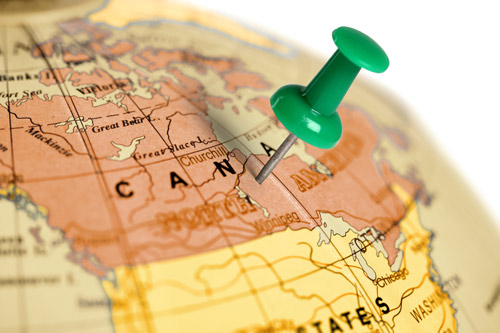 Scores of celebrities openly claimed that they would leave America and head for greener pastures elsewhere should Trump be elected. Last night, they weren't alone. As results were tallied across the United States and a Donald Trump Presidency became imminent, Canadian officials report that their immigration website received so much traffic it took down the system.
There is only one thing that could possibly be worse than a Donald Trump Presidency: realizing that your safe-space exit plan was the same plan tens of thousands of other people had and now you can't get to the web site to start the process.
It must have been terrifying to see this: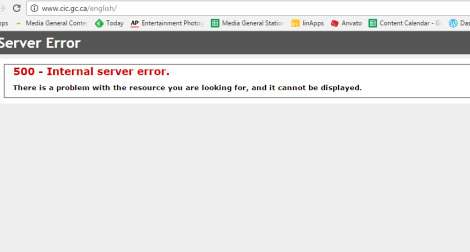 (Screenshot courtesy Hackread)
Canada's main immigration website appeared to suffer repeated outages on Tuesday night as Trump took the lead in several major states and his prospects for winning the U.S. presidency turned markedly higher.

Some users in the United States, Canada and Asia saw an internal server error message when trying to access the www.cic.gc.ca/ website.
For those that need to get out of Dodge – especially if you happen to be a part of the many email chains released by Wikileaks – we are happy to report that the Canadian immigration web site is now back up and running.
You are free to begin self-deportation proceedings immediately.
Click the image below to learn all aboot your options and get started today!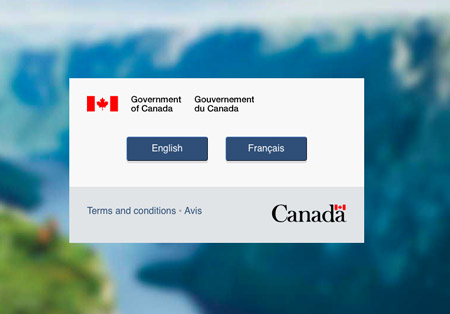 Also Read: Riots, Flag Burning And Open "Threats to Kill Trump" Follow Hillary's Election Loss