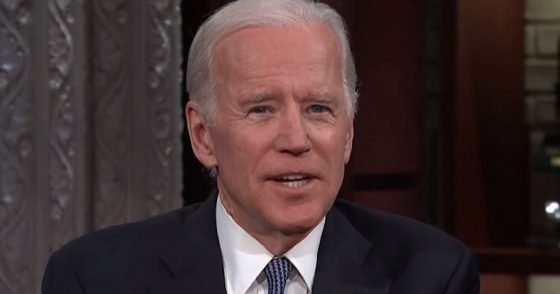 Presidential candidate Joe Biden's campaign has taken on an authoritarian and Orwellian tactic. The democrat's campaign has asked media outlets to no longer book Donald Trump's personal lawyer, Rudy Giuliani, silencing the opinions, views, and commentary from the opposing side of the "Ukrainian president impeachment" rhetoric.
According to a report by Market Watch, Biden campaign officials Anita Dunn and Kate Bedingfield wrote a letter to network news presidents, chief anchors and the executive producers of the Sunday shows for ABC, CBS, NBC, MSNBC, CNN, and Fox News Channel. As Deadline reported, the letter claims to be protecting the public from "false" and "debunked conspiracy theories."
"We are writing today with grave concern that you continue to book Rudy Giuliani on your air to spread false, debunked conspiracy theories on behalf of Donald Trump," the letter said.  The censorship has ramped up.  This is now a direct violation of the first amendment in more ways than you'd think.  This is a violation of the right to a free press and free speech.  No amount censorship is going to be enough though since it has become pretty clear this is a witch hunt.
"While you often fact check his statements in real-time during your discussions, that is no longer enough. By giving him your air time, you are allowing him to introduce increasingly unhinged, unfounded and desperate lies into the national conversation," the letter read.
Biden's campaign asked the news media if a Biden campaign surrogate could get equal time if Giuliani continued to be booked, and the reason they want Giuliani silenced is made perfectly clear.  "Vice President Biden and his campaign are the targets of these attacks. Saying simply that you will put a Democrat on, at a time when there are many declared candidates for the Democratic nomination for the presidency, is neither fair treatment nor equal treatment," the campaign operatives argued.
Heaven forbid the left is attacked in the media for once…
The Death Of Free Speech Is Imminent: Government Begins Censorship Of Media Through Disingenuous Means
Only one narrative (the official narrative) is allowed in the U.S.S.A.  There will be no opposing views and the media will be nothing more than an echo chamber for groupthink and the authoritarian thoughts of the regime.
Tess Pennington, the author of The Prepper's Blueprint: The Step-By-Step Guide To Help You Through Any Disaster
has written:  "If we have learned one thing studying the history of disasters, it is this: those who are prepared have a better chance at survival than those who are not."Across the ages, in every survival story, a disaster of some sort plays a prominent role. Sometimes the part is played by the government, sometimes it is played by Mother Nature, and other times, the role is taken on by a random mishap.
The Prepper's Blueprint will help you prepare for any disaster.  Even one caused by politicians and their desires for power over people.