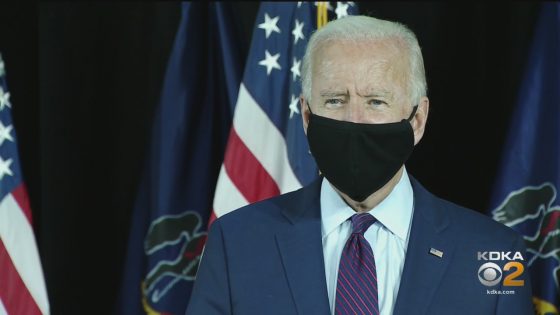 Once Joe Biden is inaugurated as the president later today, he'll immediately take to signing several executive orders. The goal is to reverse Donald Trump's policies on many issues including those on COVID-19, the economy, climate change, and racial justice.
It looks like Biden will sign 15 executive orders and they could already be sitting on the resolute desk awaiting him. He plans to issue a national mask-wearing "challenge," stop the construction of the Southern border wall, revoke the so-called "Muslim ban," and rejoin both the World Health Organization (WHO) and the Paris Agreement on Climate Change, among many other things, according to reports from The Hill. 
Biden wants to "address" the COVID-19 scamdemic. His plan is to launch a "100 Days Masking Challenge," asking Americans to cover their faces as much as possible and issuing an executive order requiring social distancing and mask-wearing in federal buildings, on federal land, and by all federal employees. He is going to do his best to make the ritualistic shame muzzle permanent for most of us.
Are Face Masks & COVID Rituals Occultist Symbols For Submission?
Biden will end Trump's effort to withdraw from WHO, making Anthony Fauci the top delegate to the international agency. Fauci will deliver remarks to WHO on Thursday.

And Biden will sign an executive order bringing a coronavirus task force inside the White House and creating a position of COVID-19 Response Coordinator who will report directly to him. That position will be held by Jeff Zients, who will be responsible for managing the distribution of the vaccine, tests and personal protective equipment. The Hill.
Biden will also ask the Department of Education to extend the pause on interest and principal payments on student loans until September. We are at a critical and precarious moment for our economy as the virus trajectory…is intersecting with an economy falling backwards," said Brian Deese, the incoming director of the National Economic Council.
Stay prepared for anything. Stay alert and use your discernment. That's the best any of us can do right now.