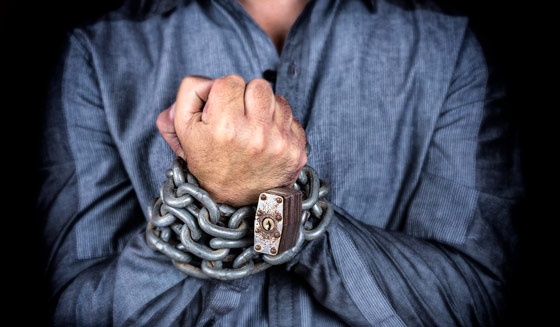 The ruling classes have desperately taken to threats now to get people to comply. Australia's Prime minister is now saying that until 70% of the population submits to the "vaccine," the masters won't be adding any links to the slaves' chains.
If only we all realized we outnumber them and can just live freely.
PM Scott Morrison revealed a 70%-vaccination goal for the next stage of eased restrictions. His cabinet agreed on the roadmap after 170 new cases were recorded in NSW on Friday.
In a press conference on Friday, Morrison announced the "phases" which his government has planned for the opening up of Australia–a country that has been locked down as the masters continue to panic the masses with the delta variant in certain regions and in Sydney.
While 170 new cases were recorded on Friday in New South Wales (NSW), the worst-affected region of Australia this month, Morrison said that the next phase in his Covid roadmap would be to fully vaccinate 70% of eligible Australians. This milestone, which he has called 'phase B,' would mean a higher cap on arrivals on international flights and fewer restrictions for fully vaccinated citizens, according to a report by RT. 
Under a third, 'Phase C,' when 80% of population would be immunized, fully vaccinated Australians will have no restrictions and would be allowed to leave the country.

Morrison has tried to project a sense of unity amongst Australians, saying that states can only move to Phase B if the whole country reaches that average on a national level, and then that state or territory itself also reaches 70%. –RT
These psychopaths want people to think they can decide who gets to be free and the conditions for it.  We are all human beings.  We are born free. We are mind-controlled and brainwashed into being subservient slaves to the rulers. They have to enslave the mind because it's much more effective than physical slavery.
We need to wake up.  We need to use our critical thinking and break the propaganda. It's happening, albeit slowly, but it is happening, as the rulers project their desperation at trying to get people injected.
Australian authorities have also faced backlash for their imposed Covid restrictions inside the country, particularly in NSW, with many opposing the vaccine and lockdowns. On Saturday, thousands took to the streets in Sydney to protest against NSW's extended restrictions, imposed in response to the region's ongoing battle with the Delta variant. More than 50 people were arrested and 500 have been fined. Dissent from what the masters want to impose upon the slaves will not be tolerated.
Stay prepared and aware. This is rolling out rapidly.  It continues to gain pace. Know what's going on while refusing to live in fear.