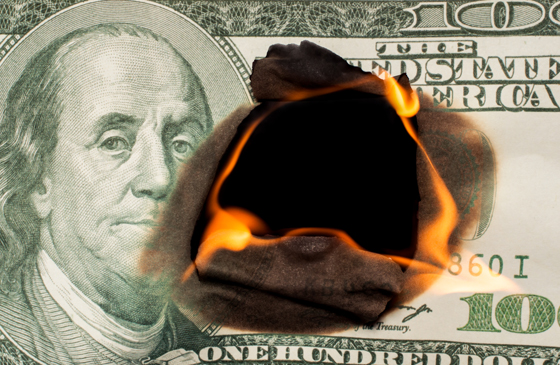 South Korea has untaken one of the most radical left-wing economic systems out there: a steep increase in minimum wage nationwide.  But now, the country must face the dire consequences of that decision and the harsh reality that the regulations are destroying their economy.
South Korea is home to one of the world's boldest left-wing economic programs. President Moon Jae-in's flagship economic policy, "income-led growth," has led to dramatic increases in minimum wages since he took office in 2017. Those increases are now driving a terrifying rise in unemployment, just as a slump in global trade is already buffeting Korea.  The nation is now staring an economic crisis in the face.
According to the Wall Stree Journal, it isn't just South Korea, but they seem to be the worst stranglers of their own economy.
Several countries have raised low pay levels in recent years, but guided by "Moon-nomics", Korea has taken a rise in minimum to an extreme. Its minimum wage will rise by 10.9% this year, after a 16.4% increase last year. At 8,350 Korean won per hour ($7.44), the rate is now higher than the United States' federal minimum wage, even though the country's gross domestic product per capita is around half the U.S.'s. Even before these increases, the Korean minimum wage was equivalent to 53% of the country's median wage in 2017—on par with the United Kingdom's and higher than Japan's. –Wall Stree Journal
https://www.shtfplan.com/headline-news/this-is-why-the-minimum-wage-is-such-a-horrible-idea-its-simple-economics-really_02232016
South Korean ruling class claimed that their idea would "spread the wealth" more equally across the country, however, it's done nothing but impoverish people and make finding a job all but impossible. Companies are only able to afford to pay the mandated higher wages by hiring fewer people or eliminating jobs altogether.  Korea's unemployment rate rose to 4.4% in January from 3.8% the month before, its biggest rise in nine years—just as the latest increase in minimum wage came into effect.
The won, South Korea's currency, is dropping as a result, and their stock market is teetering on the edge.  The country has found itself in a precarious situation, as is always the case when politicians and rulers in suits think they control the market.  In most cases, they do, and thanks their laws backed by government violence, the South Korean economy is at a tipping point.