This article was originally published by Michael Snyder at The End of the American Dream.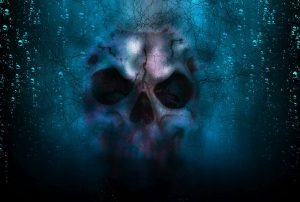 I have been watching the H5N1 bird flu for a very long time.  Many of my readers don't even know this, but many years ago I actually had an entire website that was dedicated to tracking the latest news regarding bird flu.
Fortunately, H5N1 hasn't been a significant threat for ages, but now it is back.  It is spreading very rapidly in birds in North America right now, and some experts are concerned that it could mutate into a version that could begin spreading easily in humans.  If that happens, it would make the COVID pandemic look like a bad joke in comparison, because the death rate for H5N1 in humans is extremely high.
Over the past several days, we have received some really troubling news about the spread of bird flu inside the United States.
For example, bird flu has now been detected in a "non-commercial backyard flock" in Suffolk County, New York.  The following comes from the official USDA website…
The United States Department of Agriculture's (USDA) Animal and Plant Health Inspection Service (APHIS) has confirmed the presence of highly pathogenic avian influenza (HPAI) in a non-commercial backyard flock (non-poultry) in Suffolk County, New York.

Samples from the flock were tested at the Cornell University Animal Health Diagnostic Center, part of the National Animal Health Laboratory Network, and confirmed at the APHIS National Veterinary Services Laboratories (NVSL) in Ames, Iowa.

APHIS is working closely with state animal health officials in New York on a joint incident response. State officials quarantined the affected premises, and birds on the properties will be depopulated to prevent the spread of the disease. Birds from the flock will not enter the food system.
And the USDA is also telling us that bird flu has also popped up in the state of Maine for the first time…
Inspectors with a U.S. Department of Agriculture service have confirmed the presence of the avian influenza in what they describe as a "non-commercial backyard flock (non-poultry)" in Knox County.

Officials with the USDA's Animal and Plant Health Inspection Service (APHIS) are now working with Maine animal health officials to quarantine the affected property.
In addition, we have just learned that  "a fourth commercial poultry flock in southern Indiana" has been hit…
Avian influenza has been detected in a fourth commercial poultry flock in southern Indiana, state officials said Saturday.

Laboratory testing of a second commercial flock of turkeys in Greene County has come back as presumptively positive for the virus, the Indiana State Board of Animal Health said. The samples are being verified at the U.S. Department of Agriculture's National Veterinary Services Laboratory in Iowa.
Authorities are doing their best to try to prevent this outbreak from spreading, but it is clearly out of control at this point.
So far, bird flu has actually been detected in wild birds in a total of nine different states…
As of Saturday, over 240 wild birds in South and North Carolina, Virginia, Maryland, Georgia, Connecticut, New Hampshire, Delaware and Florida had been found to be infected with Eurasian H5 HPAI, with a number of cases specified as H5N1.
Poultry farmers are on high alert all over the nation, because a single case can often mean that an entire flock must be put down.
And the more we lose, the higher chicken prices will go.
But of much greater concern is the possibility that the virus could mutate and start spreading among humans…
"An increase in poultry outbreaks inevitably brings the virus into closer and more frequent proximity to humans, which is always a risk with viruses like influenza that can rapidly evolve," Dr. Holly Shelton, head of the Influenza Viruses Group at The Pirbright Institute, told The Telegraph.
If H5N1 were to start spreading as widely as COVID has among humans, the death toll would be absolutely catastrophic.
Since 2003, more than half of all human cases of H5N1 have died…
Some 864 human infections and 456 deaths with the H5N1 subtype have been reported in 19 countries since 2003.
Over the past couple of years, there has just been one crisis after another, and we truly are in the midst of a "perfect storm".
But a bird flu pandemic would definitely take things to an entirely new level.
So let us hope that this current outbreak can be brought under control, and let us hope that H5N1 doesn't start spreading among humans any time soon.
***It is finally here! Michael's new book entitled "7 Year Apocalypse" is now available in paperback and for the Kindle on Amazon.***
About the Author: My name is Michael Snyder and my brand new book entitled "7 Year Apocalypse" is now available on Amazon.com.  In addition to my new book, I have written five other books that are available on Amazon.com including  "Lost Prophecies Of The Future Of America", "The Beginning Of The End", "Get Prepared Now", and "Living A Life That Really Matters". (#CommissionsEarned)  When you purchase any of these books you help to support the work that I am doing, and one way that you can really help is by sending digital copies as gifts through Amazon to family and friends.  Time is short, and I need help getting these warnings into the hands of as many people as possible.  I have published thousands of articles on The Economic Collapse Blog, End Of The American Dream and The Most Important News, and the articles that I publish on those sites are republished on dozens of other prominent websites all over the globe.  I always freely and happily allow others to republish my articles on their own websites, but I also ask that they include this "About the Author" section with each article.  The material contained in this article is for general information purposes only, and readers should consult licensed professionals before making any legal, business, financial, or health decisions.  I encourage you to follow me on social media on Facebook and Twitter, and anyway that you can share these articles with others is a great help.  These are such troubled times, and people need hope.  John 3:16 tells us about the hope that God has given us through Jesus Christ: "For God so loved the world, that he gave his only begotten Son, that whosoever believeth in him should not perish, but have everlasting life."  If you have not already done so, I strongly urge you to ask Jesus to be your Lord and Savior today.