This article was originally published by Sara Tipton at Tess Pennington's ReadyNutrition.com
Tess is the author of The Prepper's Blueprint: How To Survive ANY Disaster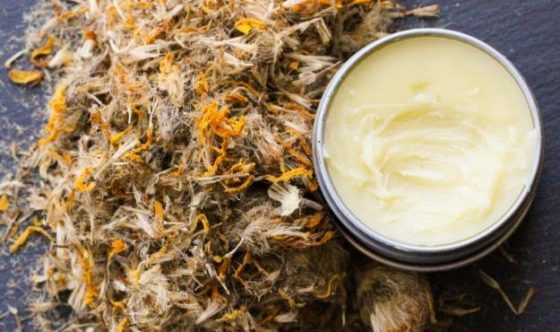 Arnica is an herbal medicine known for its healing properties. Whether your entire basement is filled with canned foods and enough water to survive the apocalypse or you simply keep a first aid kit in your car "just in case," you should consider adding arnica salve to your emergency kit.
Arnica's a powerful medicinal perennial (a term used to describe plants that live for more than two years, usually coming back every season) herb that is a member of the sunflower family. There are over 30 species of arnica, but it's usually referred to as Arnica montana, which is the European plant. The North American counterpart is Arnica chamissonis. Arnica cardifolia (heartleaf arnica) is another sub-species of North America that can be found as far east as Ontario and Michigan. The first two species are the most commonly used in medicinal salves.
Arnica Should Be In Your Natural Medicine Supplies
Arnica can be an ideal plant to add to your home garden for several reasons. It is fairly easy to grow, it looks beautiful, and the flowers can be used medicinally. Arnica thrives in soils with an acidity of 6-7 pH and can tolerate full sun to partial shade. It really does well at elevations above 6000 feet. If enough water is available, it can also grow well in poor soil conditions with high acidity. The easiest way to propagate arnica is by collecting seeds or by dividing the roots. The best time for division is during early spring. Seeds can be started indoors and transplanted out at any time. Some species of arnica are hardy in cold weather, while others are better suited to the milder zone 6 climates. The best place to plant arnica is in your herb garden, but it also can be used as a seasonal bedding plant (although its bloom time is relatively short-lived).
A Word To the Wise
Its beautiful appearance should not be underestimated though. Arnica can cause severe liver damage if used under the wrong circumstances. One should never take arnica internally – meaning, do not eat it. Ingestion of arnica can lead to gastroenteritis or cardiac arrest due to helenin poisoning. Arnica should also never be used on open wounds.  There are many other options to help cuts heal. However, arnica is a powerful anti-inflammatory and pain reducer.  But perhaps it's most known for the speediness with which it helps the body heal bruising.
Historically, arnica has been used as a preparation for black eyes, sprains, and minor contusions or bruises.  Additionally, arnica rivals Big Pharma's NSAIDs (non-steroid anti-inflammatory drugs) when it comes to pain relief.  But the major difference is that arnica is an herbal plant that has similar pain relieving and swelling reducing properties without the chemicals or side effects. When used as a tincture, salve, or as a compress (externally), arnica has the ability to help the body stimulate blood flow. This helps to reduce pain, alleviate swelling and it aids in the healing of bruises and hematomas. Arnica also increases the rate of tissue regeneration. Salves made with arnica have been used successfully for osteoarthritis, carpal tunnel, and other muscle and joint pain. It is also a great remedy for bug bites and other minor injuries in which the skin is not broken. Plus, you can probably grow one at your home and have a constant supply of the herb.
Arnica plants will typically bloom between June and August, depending on the altitude and availability of water. Usually, it is the flowers that are collected for use in herbal salves or tinctures. The blossoms should be gathered when fully open and can be used immediately for fresh use or dried for later use. The best temperature for drying arnica blossoms is between 70 and 95 degrees Fahrenheit. Once they have dried, the blossoms should be stored in a clean glass container away from direct sunlight, however, it is best to use the blossoms within 12-18 months of harvest.
DIY Arnica Salve
Once you have some dried arnica flowers, you can make a medicinal and healing salve for later use. First, you will need to make an infused oil with your dried arnica blossoms. Use 1 cup of dried arnica flowers in a pint-size Mason jar. Cover the flowers with olive oil or another carrier oil (such as almond oil, or fractionated coconut oil). Make sure that the flowers are fully covered with oil and tightly cap the jar. Place the jar in a warm cupboard out of direct sunlight. Shake the jar once a day or as often as you think of it. After 4 to 6 weeks, strain the jar contents, retaining only the oil. Squeeze the plant material through a potato ricer or other press (such as a cheesecloth) to capture as much of the oil as possible.
If you would like, you can add ¼ teaspoon of vitamin E per pint of oil. This step is optional, but vitamin E oil has been shown to be great for the skin, and this will be topical arnica salve. Label and date the jar unless you are creating your salve immediately. The infused oil will last 3 years if kept out of light and heat, however, if you wish to save it.
The next part is the easier part! Make a double boiler using a glass measuring cup. Add 3 ½ tablespoons arnica infused oil and 2 teaspoons beeswax (about 8 grams) to the glass measuring cup. Simmer until all of the beeswax has completely melted.  Remove it from the heat. Stir the mixture as it cool to help prevent separation.  Spoon the mixture into a salve tin or a smaller jar.
This salve will be useful on sprains, strains, sore muscles, aching joints, bruises, and swelling.
*This article is for informational purposes only and is not intended to diagnose, treat, or cure any particular health condition. Please consult with a qualified health professional first.
---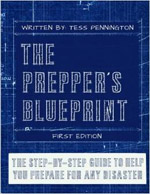 Tess Pennington is the author of The Prepper's Blueprint, a comprehensive guide that uses real-life scenarios to help you prepare for any disaster. Because a crisis rarely stops with a triggering event the aftermath can spiral, having the capacity to cripple our normal ways of life. The well-rounded, multi-layered approach outlined in the Blueprint helps you make sense of a wide array of preparedness concepts through easily digestible action items and supply lists.
Tess is also the author of the highly rated Prepper's Cookbook, which helps you to create a plan for stocking, organizing and maintaining a proper emergency food supply and includes over 300 recipes for nutritious, delicious, life-saving meals. 
Visit her website at ReadyNutrition.com for an extensive compilation of free information on preparedness, homesteading, and healthy living.