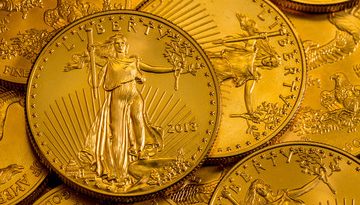 As we have noted, the Biden administration's tax plan and the central bank's modern monetary theory of creating as many dollars out of thin air as possible are setting up a "perfect storm" for precious metals, including gold. Physical assets are still a great way to protect your wealth and enhance your bartering power should the SHTF.
Talking about the outlook for gold and getting an update on Blue Lagoon Resources and the Dome Mountain project, Rana Vig, CEO of Blue Lagoon Resources tells us a bit about new news at his company, Blue Lagoon Resources. He also tells us what he thinks about gold prices and where we are in the market cycle, writes 2 is 1 YouTube channel. 
Rana Vig: Biden's Tax Plan & The Central Bank Is Setting Up A "Perfect Storm" For Precious Metals
Gold and silver will continue to become more valuable as more stimulus is handed out. This is the "perfect storm" for gold and silver. Governments are going to continue to create more money and as it goes down, expect gold to go up to $7000, even, says Vig. It's all perspective and timing.
Vig says he feels that cryptocurrency is here to stay, but so are gold and silver. People are stocking up on metals to protect themselves from a devastating economic situation that is coming down the road. Whether we see something happen this year, next year, or in the next few years, gold will be a hedge against government tyranny and an economic collapse that appears right now to be wholly intentional. -SHTFPlan
Vig also reminds listeners that copper is hitting new highs as well and could be a great option for ownership. Metals such as gold have been around as money for thousands of years and it has outlasted other government collapses. It is likely to do the same. As the currency continues to be devalued, gold will break out and surge higher.  Gold is about a long-term plan to protect your wealth, says Vig.