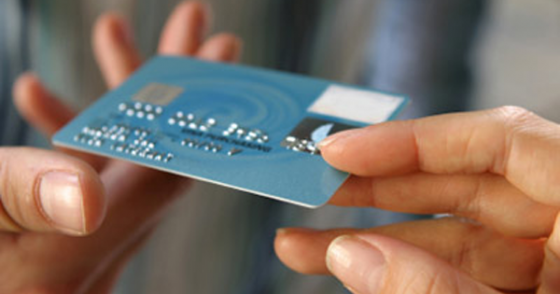 American consumers continue to spend money they don't have by borrowing it.  As the problems in the economy compound, the rising levels of consumer credit card debt could make any economic downturn all but impossible for so many to come out unscathed.
Americans with some student loan debt, credit card debt, car loans, and payday advances are normal now.  Living paycheck to paycheck is the new normal for most Americans, and as debt and taxes eat away at the middle class, too many are not at all concerned with their poor decisions regarding money.
According to Payments Journal, while the accumulation of credit card debt slowed, it did not halt, which signals that Americans are still stuck in the consumer mindset as opposed to the saver one While many Americans owe more in mortgage and student debt than any other type, they also carry credit card, auto, and medical debt, the latter of which is the number one cause of personal bankruptcy filings in the country.
And while the economic data has been weaker than expected, consumer confidence remains high.  This confidence is also a bit concerning considering the rapidly snowballing "retail apocalypse" we are all living through right now. Perhaps what's most alarming is who confidence rose among…
The March gain in the Sentiment Index was entirely due to households with incomes in the bottom two-thirds of the income distribution, posting a gain of +7.1 Index-points, while households with incomes in the top third fell by 1.1 Index-points. So, basically, the wealthy have been feeling the need to save more and spend less while those who earn less are feeling confident spending more money.
https://www.shtfplan.com/headline-news/11-charts-show-the-world-has-learned-nothing-from-global-financial-crisis_04042019
Payments Journal further reported that the takeaway is this: growth is still healthy, though credit unions have outpaced banks in growing their credit card portfolios. But, delinquency outside top issuers deteriorated. It is likely a good time to trim back some growth, or at least tighten standards beyond the realm of top credit card issuers.
Making it harder for Americans to rely on debt is a good thing, but while so many are still wanting to borrow money they have not yet earned, it makes it tough for creditors to reign it in.  Reliance on debt for daily living is a problem that will eventually need to be grappled with.  But for now, everyone seems content to kick the can down the road.