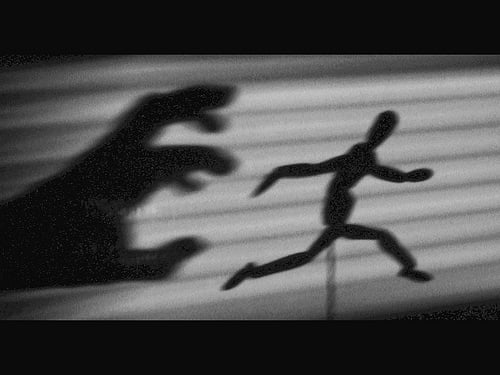 This article was written by Michael Krieger and originally published at his Liberty Blitzkrieg website.
Editor's Comment: Advocates of a limited government have long argued that "a government big enough to give you everything you want, is a government big enough to take away everything that you have." It seems not only that this is true, but that many Americans are keenly aware of it.
Americans today see President Obama trying to restrict 2nd Amendment rights, destructive economic intervention, police abusing citizens, free speech under attack, insiders starting wars in the name of fighting terrorism and mounting taxes on everything while the cost of living soars. Yes, the official priorities of the White House are completely out of step with the people, and the people see their government as the biggest threat.
New Gallup Poll – Americans Consider Government a Much Bigger Problem than Guns
by Michael Krieger
U.S. President Barack Obama is not just the world's best gun salesman, he's also the world's worst gun control spokesperson.
Despite immediately politicizing every single shooting event in recent years by using his bully pulpit to lecture the American public on why citizens must give up their rights to feel safe, his message has fallen on deaf ears. Why?
Mainly because a man who consistently orders drone strikes on women and children all over the world, intentionally bombs a Doctors Without Borders hospital into oblivion, and who launched more shady wars across the globe than George W. Bush, doesn't exactly hold much credibility as a humanitarian pacifist looking to "save the children."
– From the post: A Majority of Americans Oppose "Assault Weapons Ban" – Highest Number on Record
We learned the above just last month, which makes the latest findings on how Americans view gun control consistent with previously observed attitudes. Meanwhile, Nick Gillespie over at Reason explains the latest poll results from Gallup, and  highlights how Obama continues to force an alternative agenda on the American people:
The first major action taken by Barack Obama in 2016—a set of new gun-control measures mandated via executive order—is aimed at a threat that Americans don't spend a lot of time worrying about.
In its latest survey of Americans, Gallup finds that "dissatisfaction with government," not guns or even terrorism, tops the list of concerns:

Obama's new actions against guns include expanding background checks; changing definitions of mental illness in a way that limits who is able to own guns; increasing the number of federal agents charged with tracking gun sales and crimes; and more.

Because violent crime, including gun-related crime and murders, is way down, gun-control issues don't generally capture the public imagination the way that they would in a world of increasing murder rates. In the same Gallup survey that listed "dissatisfaction with government" as the top concern for each of the past two years, "guns/Gun control" was considered "the most important problem" by 2 percent of respondents, about the same who listed "lack of respect for each other" and pollution.

Yet Obama pushes forward with measures that even he acknowledges "will save few lives," almost certainly more out of politics than an interest in dealing with the most serious problems facing the country.

Obama's willingness to always pivot to issues that are not front and center, along with his willingness to expand the role of the state in virtually every aspect of our lives from health care to mass surveillance is surely a big part of the reason why people are consistently worried more about government than anything else. In this, of course, he's had plenty of help from Republicans and his fellow Democrats, which also helps to explain another Gallup finding released this time last year: "In U.S. New Record 43% Are Independents."
Now let's look at the detailed breakdown from Gallup. It's not even close, gun control barely registers.
For related articles, see:
A Majority of Americans Oppose "Assault Weapons Ban" – Highest Number on Record
How Obama is Using the Grossly Unconstitutional "No Fly List" to Push Gun Control
How to Spot a Hypocrite in the Gun Debate and Other Reflections on Newtown
Former NYC Mayor Michael Bloomberg Calls Colorado a "Rural and Roadless" Backwater for Challenging his Gun Control Agenda
ACLU: Gun Control Bill Threatens Privacy Rights and Civil Liberties
In Liberty,
Michael Krieger